Citizens Bank and DukeHealth saw gains in % Clicks to the Search Bar when making the search bar full width (ie. search bar spans the entire width of the page) or adding a contrast effect (ie. adding a contrasting background color to the area that contains the search bar). However, McDonald's did not. We therefore attributed this to their uncluttered design.
This result suggests that in the context of an uncluttered webpage, site search can receive substantial clicks without having to add visual elements to the search bar. And that is our recommendation: independent of what you do to improve how noticeable your search bar is, consider removing redundant elements on the page. Conveniently, a good search bar, because it can handle such a variety of user tasks, can also facilitate this decluttering process.
The effect of proximity
Part of a clean or uncluttered design is the principle of proximity, another beloved design principle. Similar items should be grouped together by proximity, which facilitates better "chunking" of the visual scene, resulting in a less overwhelming page. Our experiments revealed two examples where proximity was in play.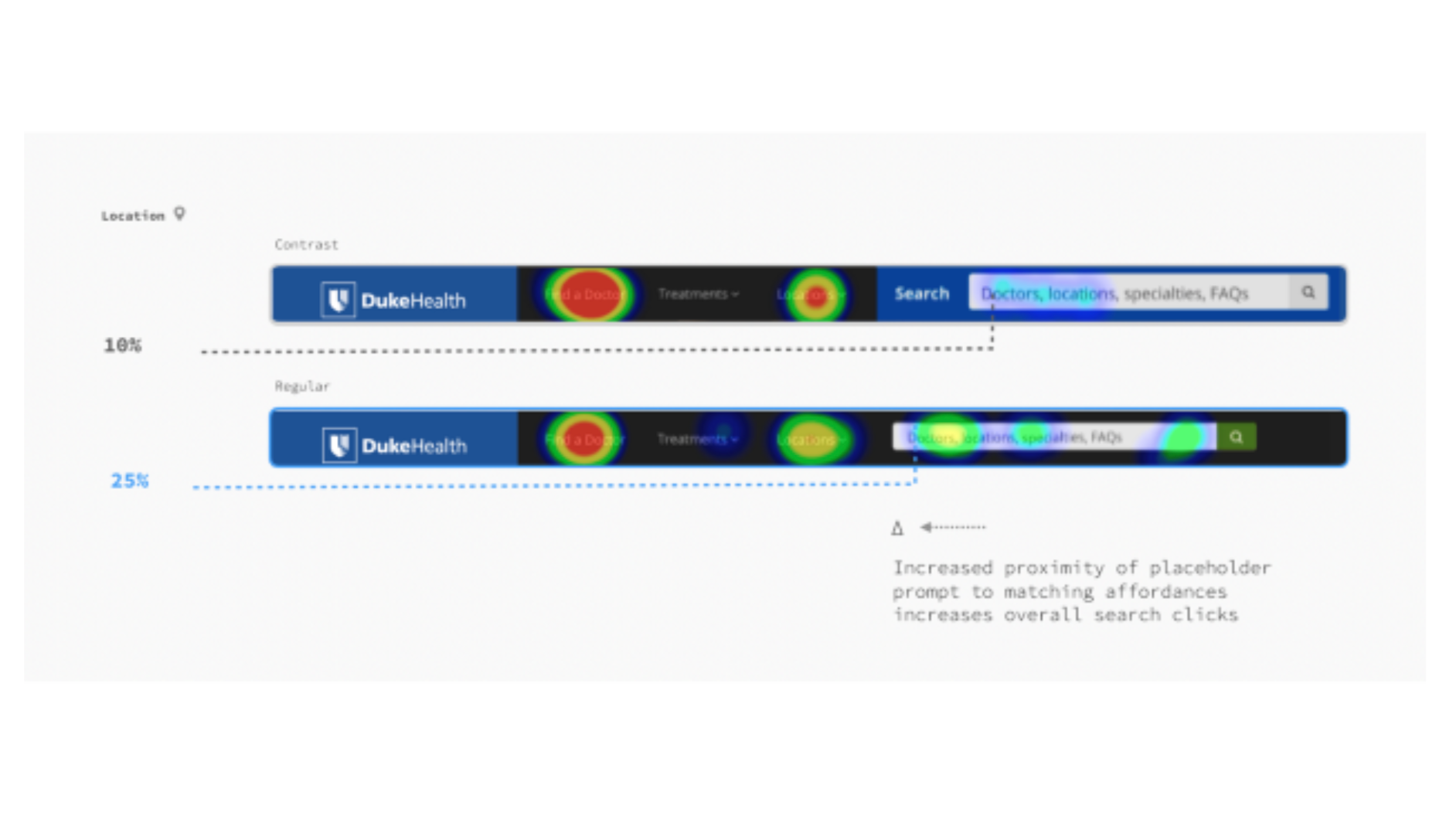 Contrast effect with additional "search" prefix resulted in a decrease % search clicks