What You'll Learn
In this section, you will learn:
How Yext can help you take advantage of new search opportunities
The components of the Yext Search Experience Cloud
---
Put simply, Yext helps to answer questions on first and third party web properties.
With Yext, you can implement brand verified answers everywhere consumers search.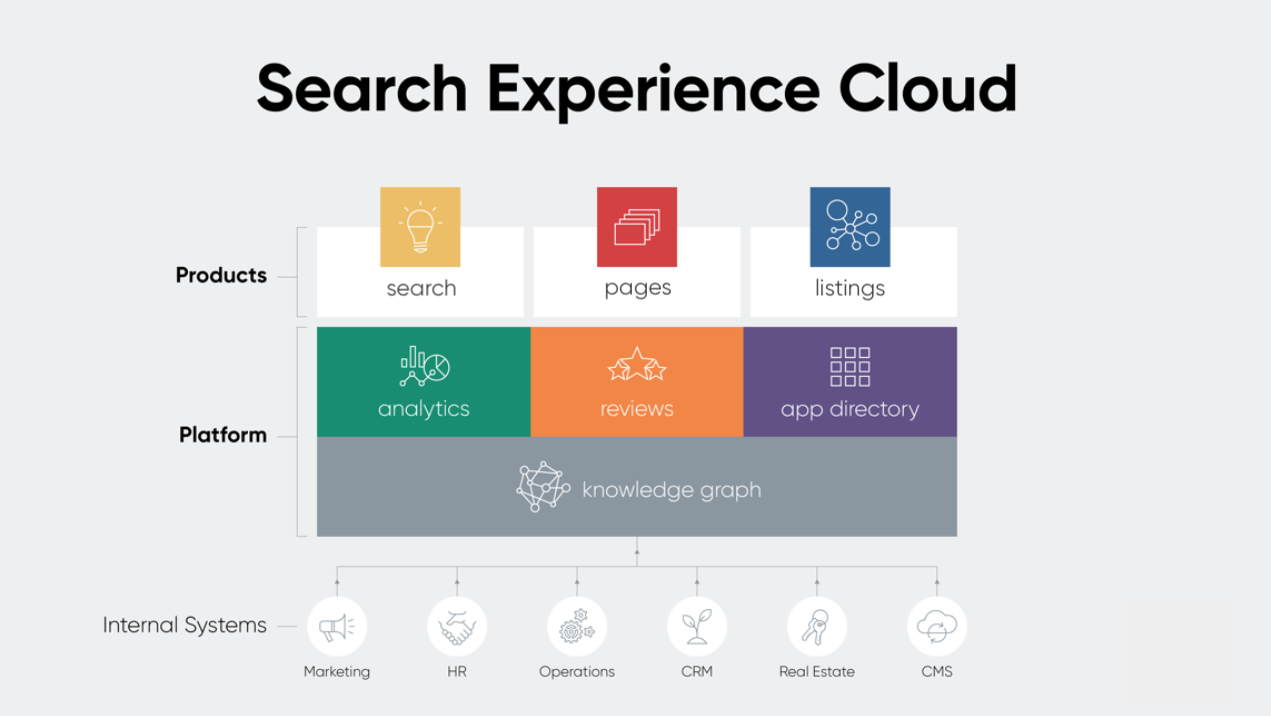 The foundation is the Yext Knowledge Graph: a brain-like database that stores all of your brand's information as real-world entities and their interrelations.
Then, the services that sit on top of the Knowledge Graph let you power answers anywhere a customer could ask for them, whether it's on your website, through a voice assistant, or via a search engine:
Answers delivers a natural-language search experience on your website and other owned properties, where customers can search your knowledge graph and get direct answers.
Pages helps you create dynamic landing pages for your stores, events, doctors, ATMs, or any other facts inside your knowledge graph to power rich experiences in search results.
Listings integrates your knowledge graph directly with more than 170 search engines, maps, apps, and voice assistants (like Google Maps, Amazon Alexa, Bing, Facebook, and many more).
Analytics gives you insight into how your customers ask questions and receive answers about your brand across the digital ecosystem.
Reviews helps you keep track of your reputation, to ensure your business gets returned as an answer when a customer asks a question that includes the word "best".
App Directory connects your knowledge graph with other business systems that could house or utilize the data it stores — like Tableau, Domo, Proofpoint, Hootsuite, and more.
Together, Yext's products comprise the Search Experience Cloud, and help you answer your customers' questions everywhere they search, on your own digital properties and across the web.
Question 1 of 3

Where does Yext help to answer your consumers' questions?

Question 2 of 3

The foundation of the Yext Search Experience Cloud is:

Question 3 of 3

Which Yext solution delivers a natural-language search experience on your website?

Wahoo - you did it! 🙌

You've already completed this quiz, so you can't earn more points.

You completed this quiz in

1

attempt and earned

0

points!

Feel free to review your answers and move on when you're ready.