Ready to be your brand's hero?
Sign up to become a Hitchhiker and build skills that will enhance your career, get access to exclusive Yext resources, and be your brand's hero by driving consumer engagement.

If you're already a Hitchhiker, log in to access this content.
Introduction to Yext Pages
| Hitchhikers Platform
What You'll Learn
In this section, you will learn:
Common terminology used within pages
Example of Yext pages
---
Overview of Yext Pages
Yext Pages are static pages featuring dynamic content from the Knowledge Graph or data hardcoded directly on a template. Our technology is best-in-class and optimized for search and conversion. Pages generated by Yext can be about any type of entity – Locations, Events, Jobs, Doctors, ATMs, Promotions, and so on – or standalone pages with hardcoded content.
For example, Yext uses Yext Pages to build out our own website:
App Directory Pages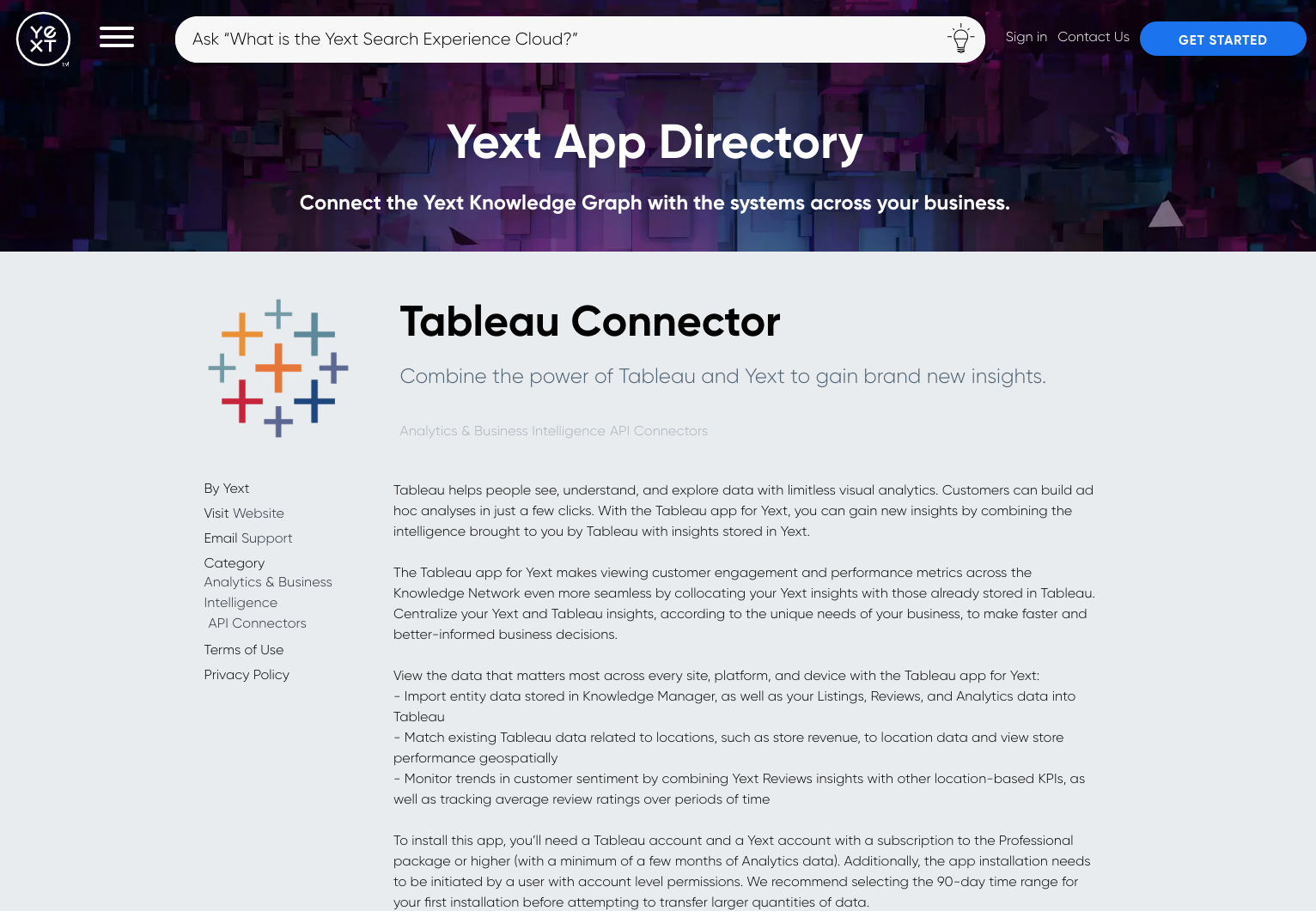 Event Pages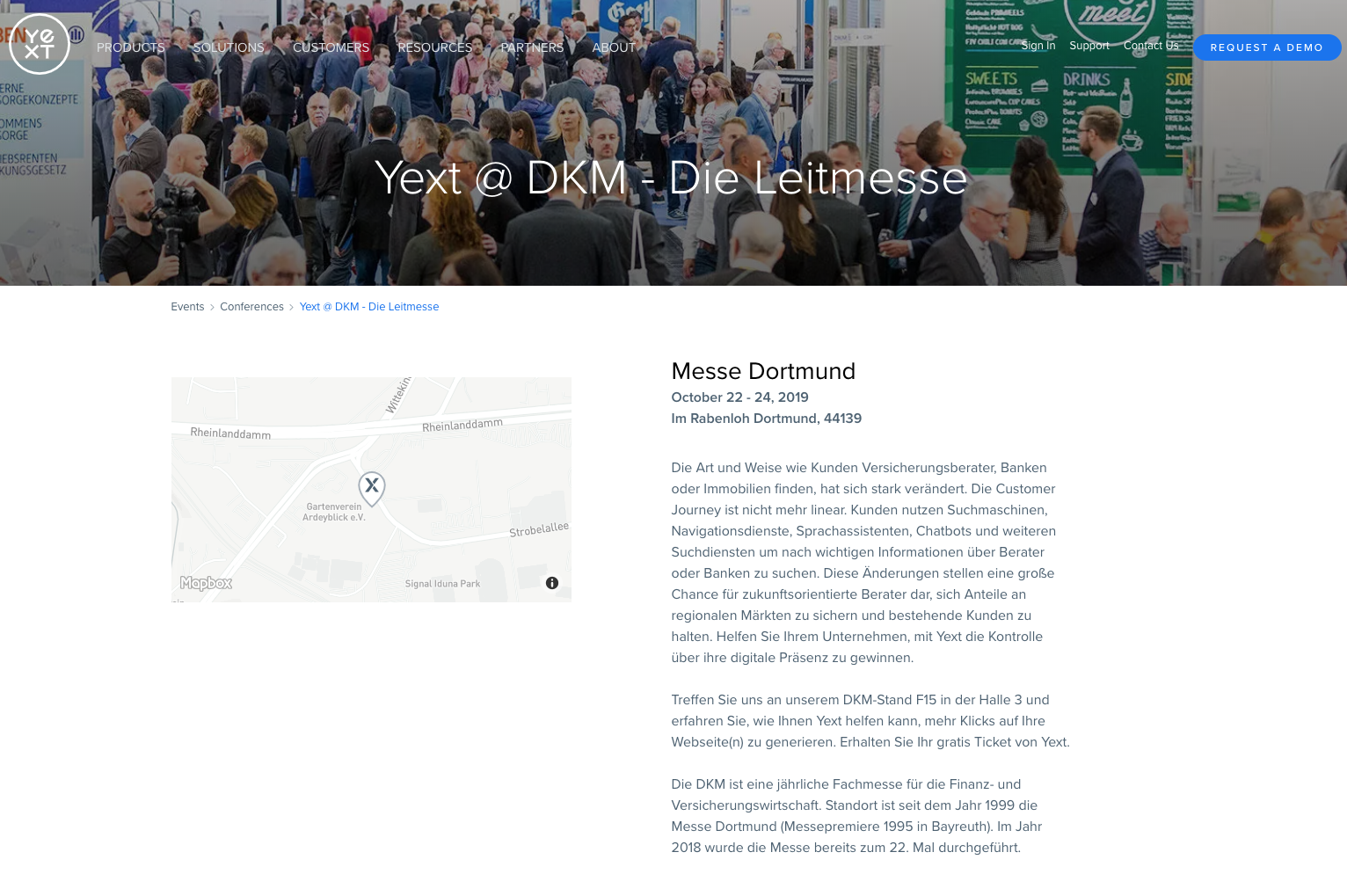 Location Pages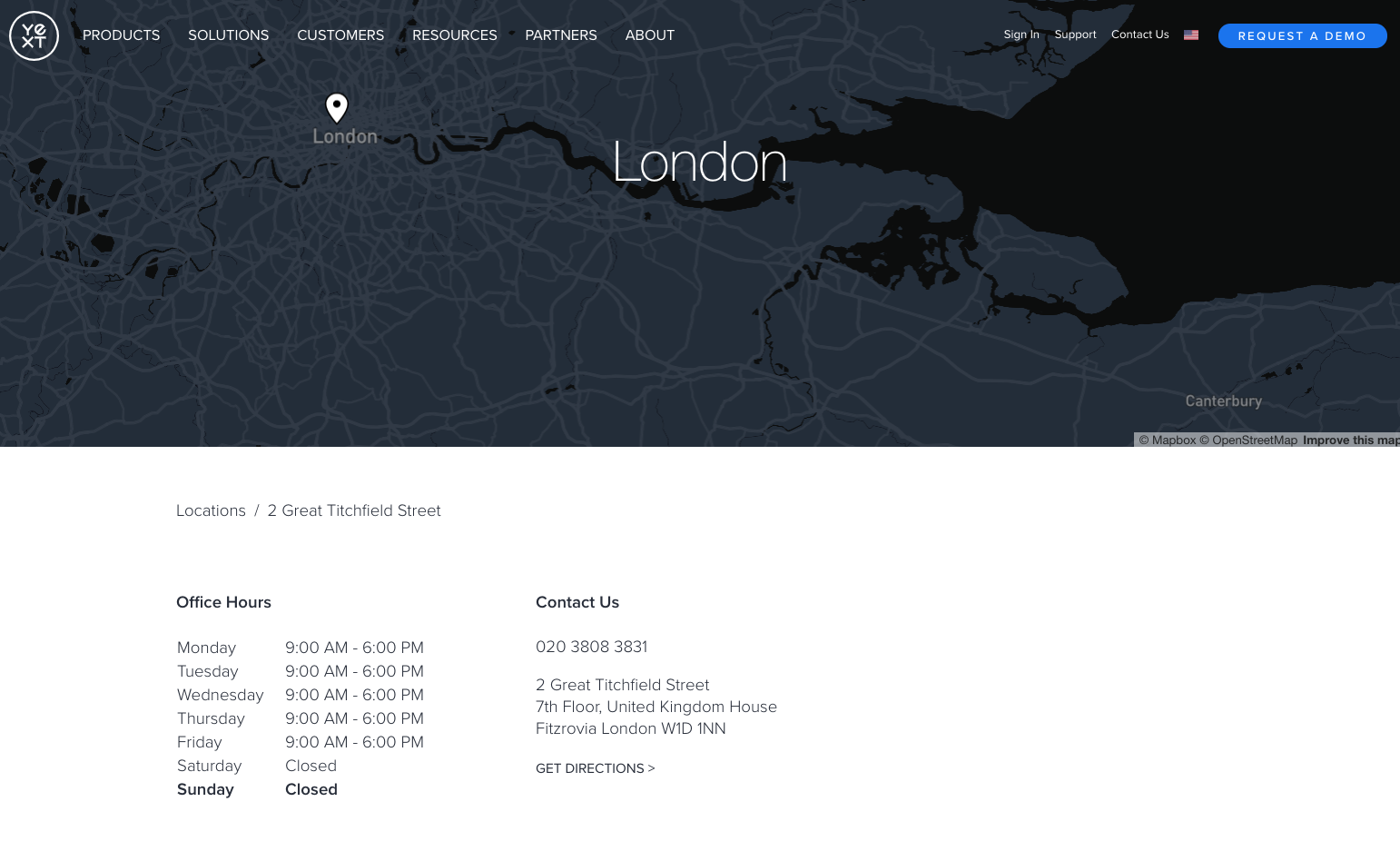 We even are using the Yext pages product to host Answers Results Page (but more on that in the Answers track).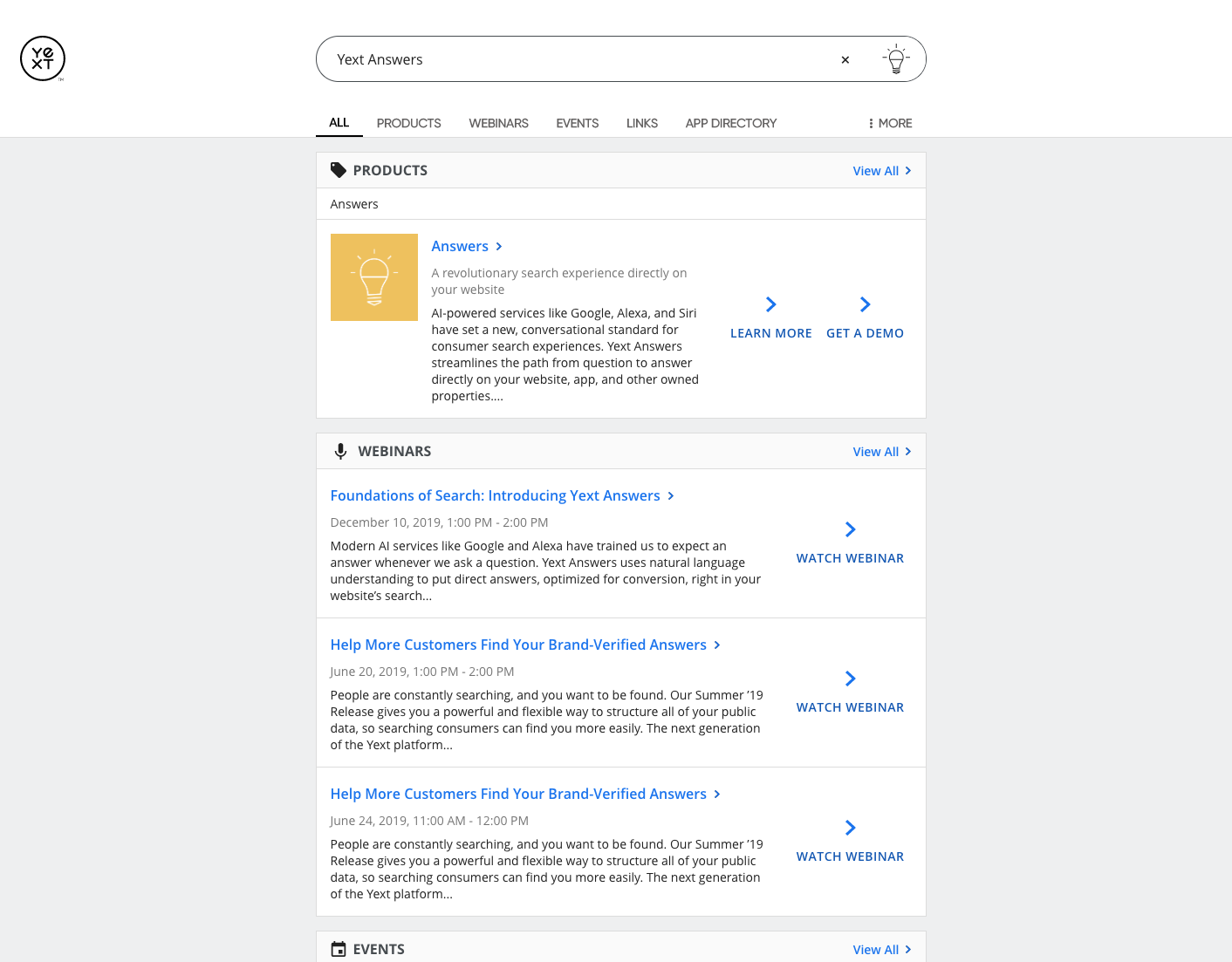 Here's how it works
At the top level, everything is hosted on a Domain.
The Domain determines where these pages will be hosted. Publishing these pages on your own domain is one of the best ways to maintain brand unity and ensure a seamless experience for your customers. Doing this means that the pages you create with Yext will live under the same domain as the rest of your website. For example, if your website domain is companyname.com, your restaurants will all live at restaurants.companyname.com. You can add your Domain at any point during the page building process.
The first thing you need to do to start creating Pages is to create a Site.

A site is a collection of features, like Page Builder Templates, Finders, and Answers experiences. Sites are associated with domains where the content is hosted.
For example, you could have a site called "Yext Locations" which contains features like Template for each location page, and a Locator page that lists all of your locations. All of this would then be hosted on the domain locations.yext.com.
Each webpage has a template.

You can think of a template like a skeleton of a page with the structure and design. For single pages or finders, much of the template is static content, whereas with Entity Pages the template is made up of a number of variables or placeholders that will vary depending on the content on the entity. Templates are maintained in our database for Page Builder and in Github repositories for our Custom Development.
Each template is made up of a set of modules, which represent a horizontal strip of a page.

All pages are based on a root entity (which can be of any built-in or custom type) and can contain any information from the Entity, its related Entities or hard coded content ("constant values") you'd like.

In the context of Yext's locations page, here's how it all comes together:
The Site is called Yext Locations, and it is hosted on locations.yext.com.
There is a feature for Entity Pages that contains all of the URLs for each office.
The Template is the overall structure of the location pages, which is made up of two modules - the Map Header module and the Location Info module.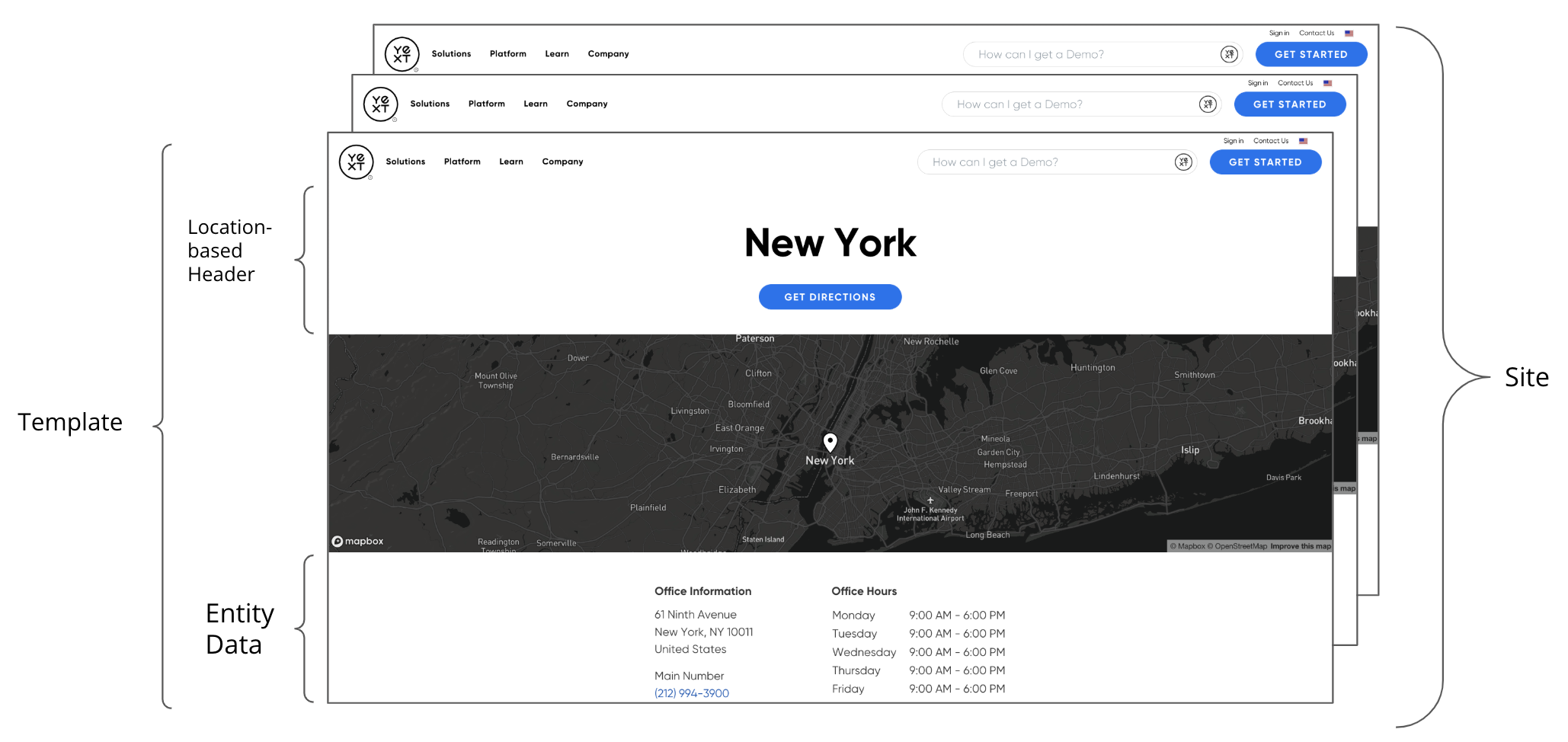 Daily Quiz Streak:
0
Quiz Accuracy Streak:
0
Question 1 of 2

What is a module?

Question 2 of 2

What kind of Pages can you create with Yext?

A Hitchhiker in the making! 🔥

You've already completed this quiz, so you can't earn more points.

You completed this quiz in

1

attempt and earned

0

points!

Feel free to review your answers and move on when you're ready.