Saved Upload Configurations
| Yext Hitchhikers Platform
What You'll Learn
In this section, you will learn:
What is an Upload Configuration
When to use Upload Configurations

---
Upload Configurations
If you are uploading the same file multiple times, we strongly recommend that you save your configuration so you can process the file in fewer clicks.
At the end of an upload, you will be on the Summary page. There is an option to save the Configuration Name. Enter a name and click Save.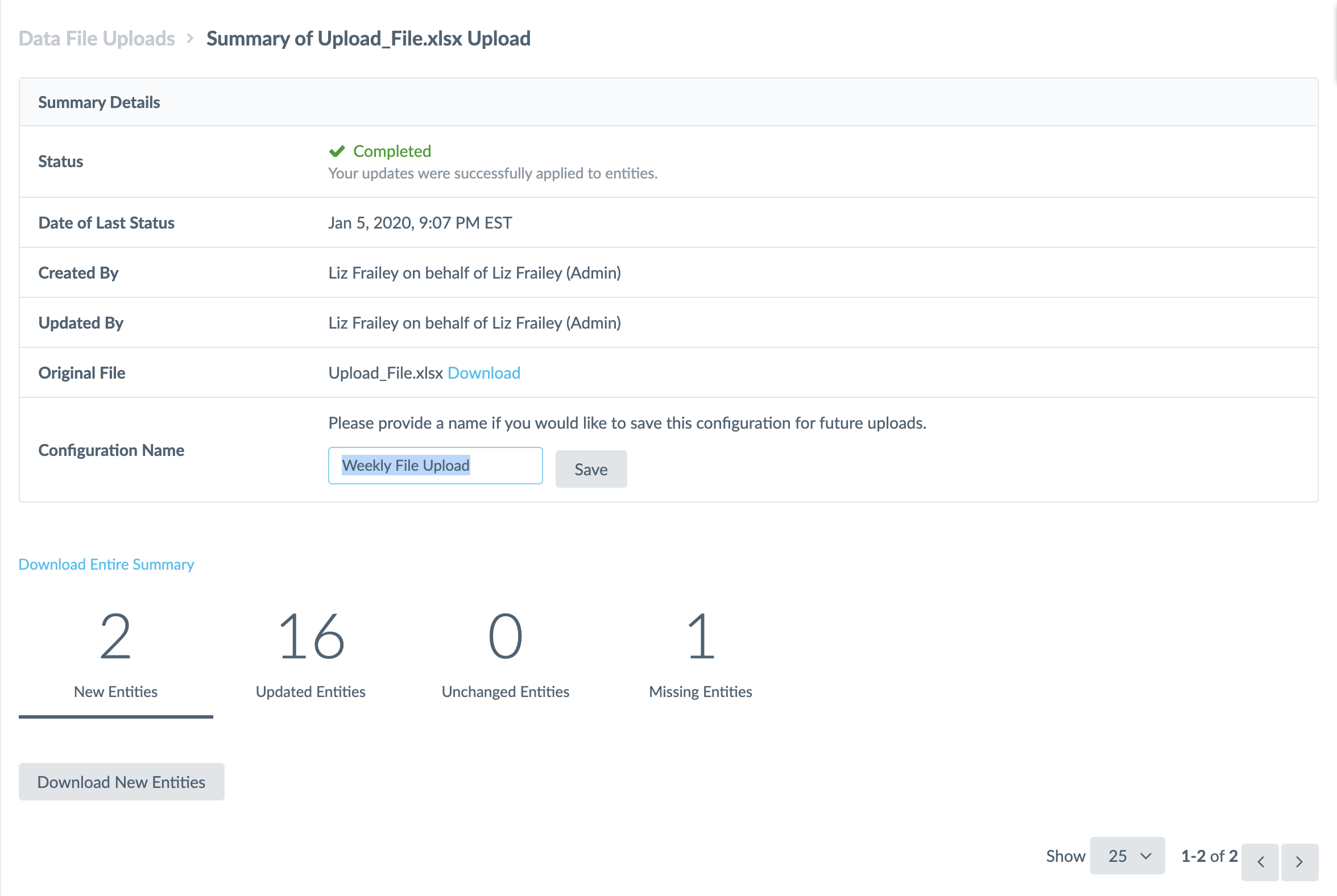 The next time you are processing that file, you can select your saved upload configuration in the Upload File step. If the system recognizes all of the columns in the file based on the saved mappings, the system will automatically start processing the file and take you to the Fix Errors or Review Changes step.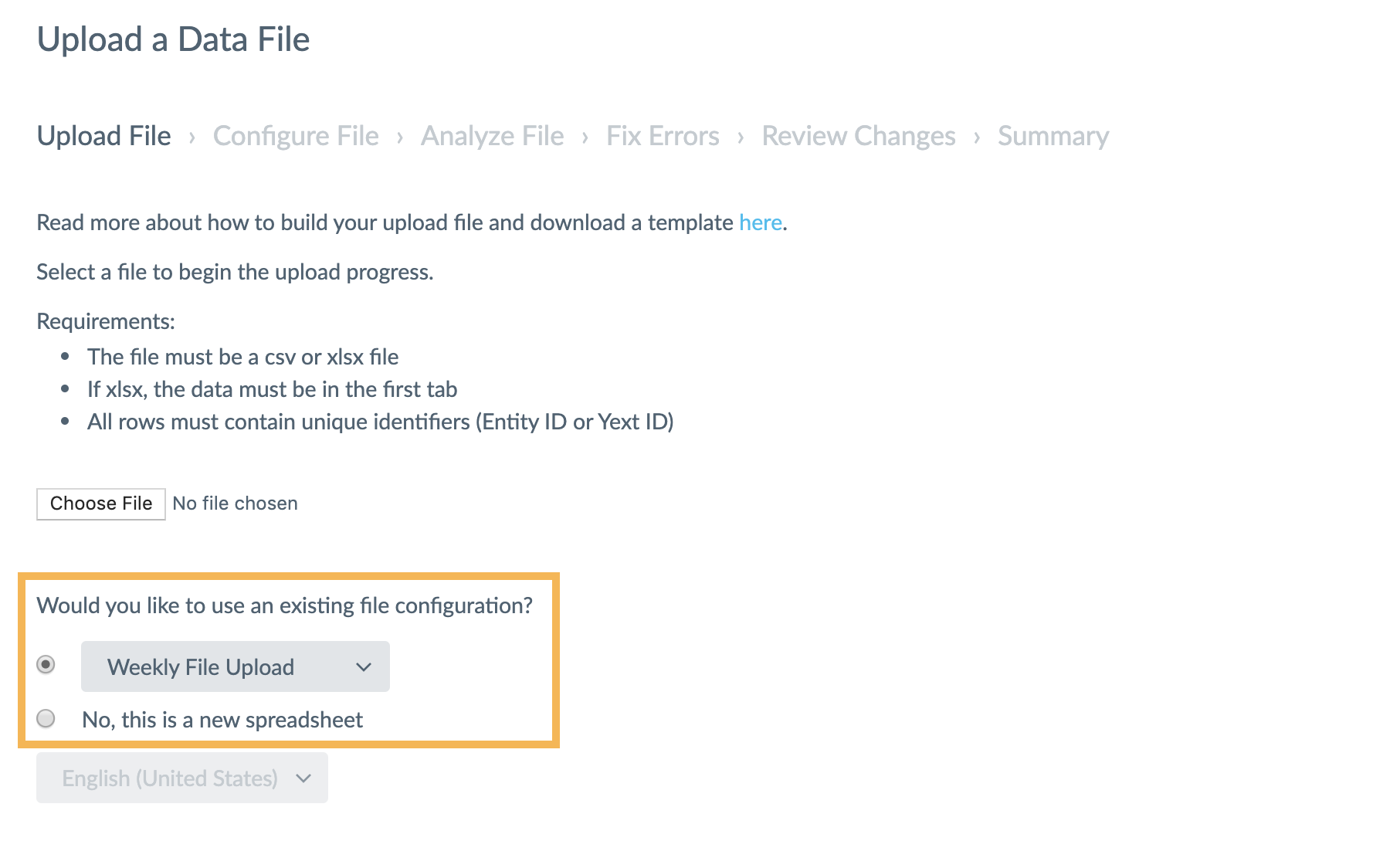 To access your saved upload configurations in the future, go to Content > Configuration > Upload Configurations.

Why Use Upload Configuration
Upload Configurations are designed to save you time. Here's what we'd recommend for each file type you upload regularly:
Settle on the format you have from your source system.

Try uploading the file at least once, if not twice, to make sure that you know what rules you want to apply.

Take advantage of all the features, especially data cleansing and template application for new entities. Optimize the process to minimize the number of clicks or steps you have to take to properly add, update and remove entities from your account.

Make sure you upload entities frequently enough. If you're using the Upload Configuration properly, it should only take a few minutes to process the upload, so you could do this weekly but no less frequently than monthly.

If your source file format changes, not a problem. You can edit your saved Upload Configurations at any time by navigating to Content > Configuration > Upload Configurations to update any field mappings, field headers, cleansing rules, additional actions, etc.
Daily Quiz Streak:
0
Quiz Accuracy Streak:
0
Question 1 of 2

What are the benefits of saving an upload configuration? (Select all that apply)

Question 2 of 2

What should you do after your upload completes?

Way to go, you passed! 🏁

You've already completed this quiz, so you can't earn more points.

You completed this quiz in

1

attempt and earned

0

points!

Feel free to review your answers and move on when you're ready.
Sign up for Hitchhikers to start earning points!
If you're already a Hitchhiker, log in to access this content.
Feedback