Welcome to the Yext CLI (Beta)
Contributions
Have an idea for improving our documentation? Make a contribution to our [Github repository](https://github.com/yext/cli-docs/) by submitting a pull request.
The Yext command line tool (Yext CLI) is the means for configuring and developing against your Yext account from your local machine. Using the Yext CLI you can:
Edit your Yext Account configuration from your local machine
Clone configuration from one Yext Account to another Yext Account
Save a version of your account configuration as a backup to revert to when making big changes
And much more!
Visit our CLI Guides like Getting Started with Resources and Cloning Accounts to learn more. Have any questions? Ask us in the Community.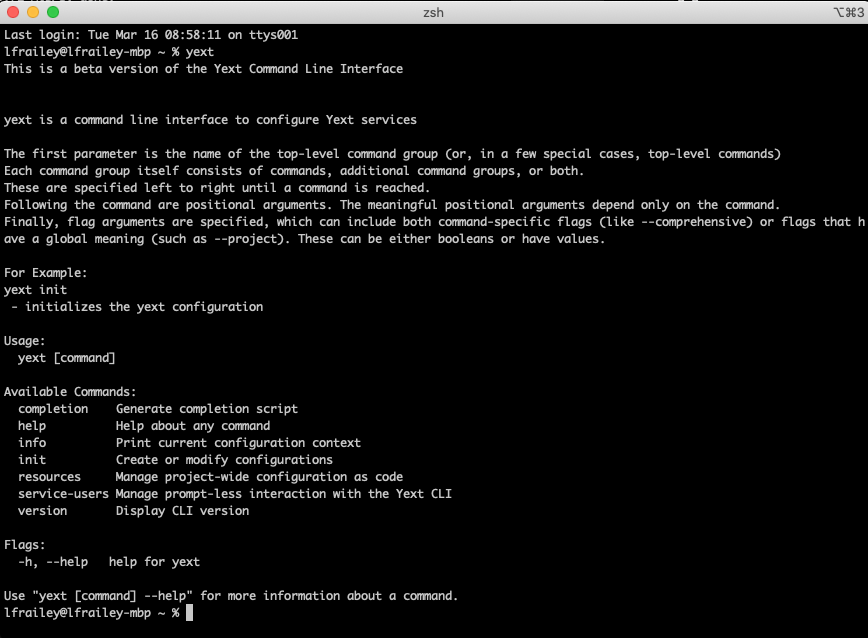 In This Section
Installation
Getting Started
Universal Commands
Resources Command Group
Service Users Command Group
Streams CLI Command Group