Components of Search
| Yext Hitchhikers Platform
What You'll Learn
In this section, you will learn:
What the main components of search are
The ways search engines surface information
The definitions of key terms
---
Components of Search
As search evolves, new experiences are introduced in order to enhance the customer journey. This unit will serve as a glossary of the key components in search that we will refer to throughout various Hitchhikers units.
Search Engine Results Page (SERP) - The pages displayed by search engines in response to a query by a searcher. These can include links, listings, or other rich content.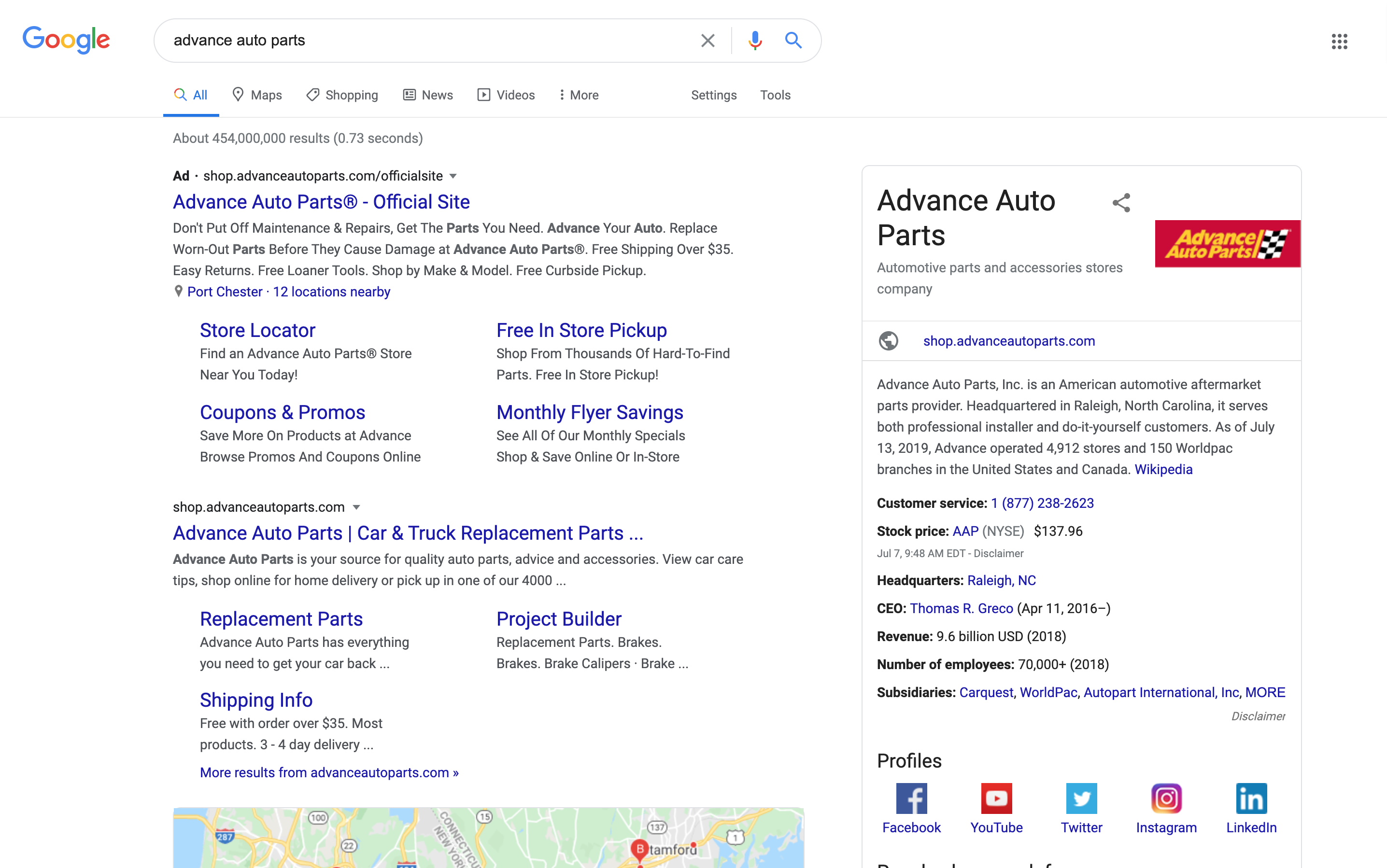 Featured Snippet - Featured snippets are search results with rich data displayed. This extra data is often pulled from structured data found in a page's HTML. Common featured snippet types include reviews, recipes and events.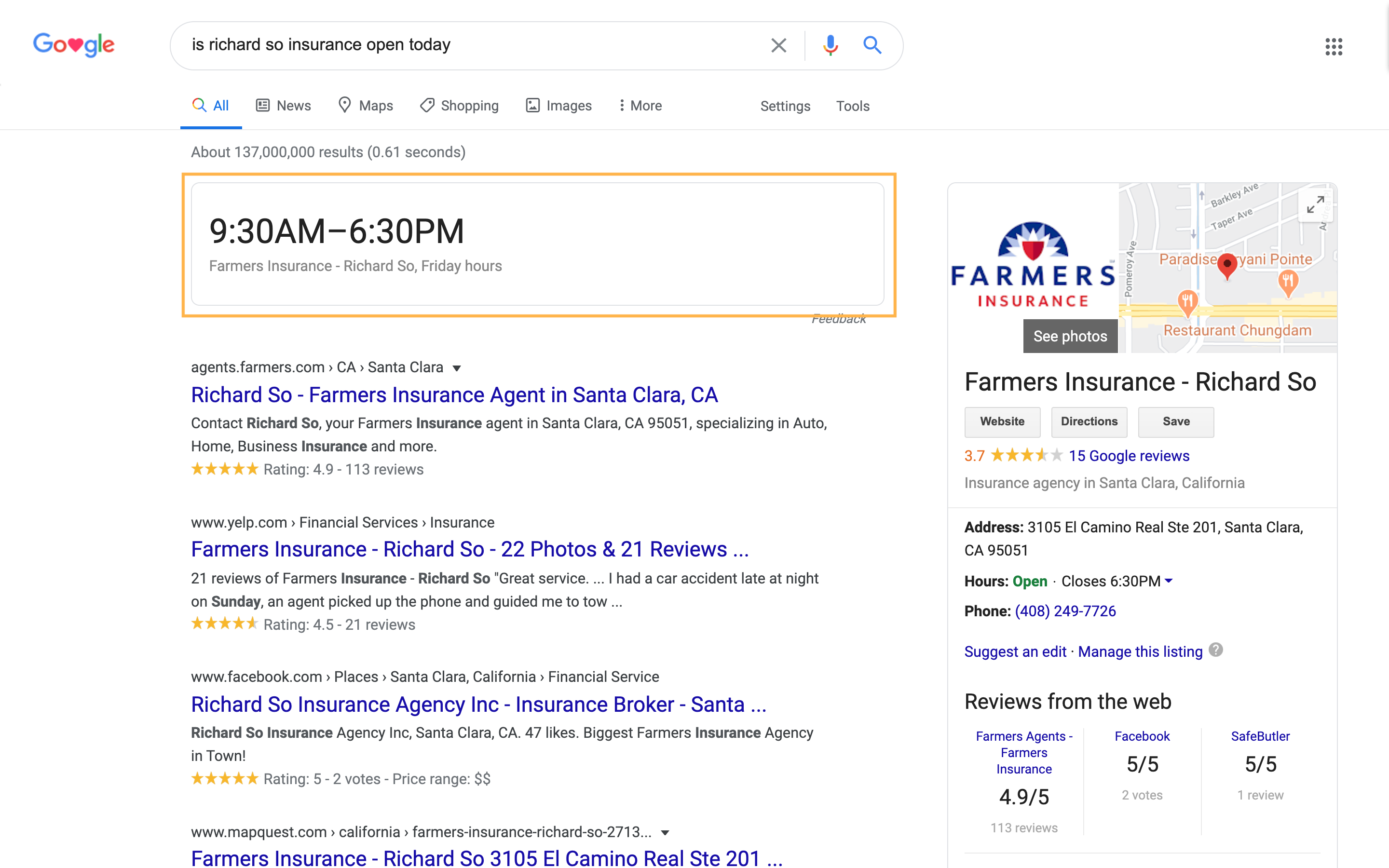 Local Pack - A list of local listings relevant to your search. This local pack is typically 3-4 local listings and may include a map of where the results are located.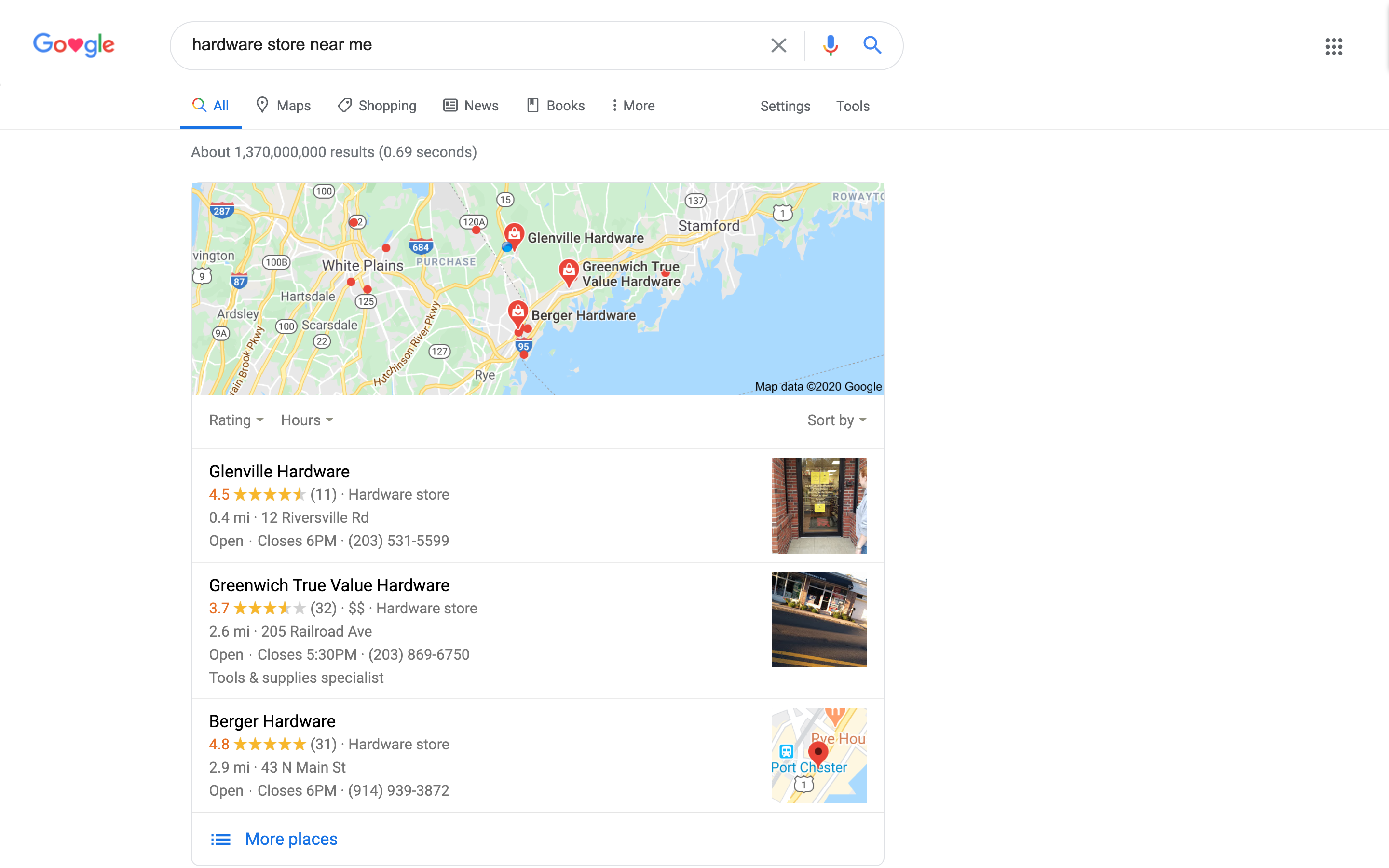 Knowledge Panel - Knowledge panels are rich search results surfaced as information cards when you search for entities (locations, people, products, organizations, etc.). They provide a snapshot of information on a topic based on content around the web that is stored in the search engine's knowledge graph.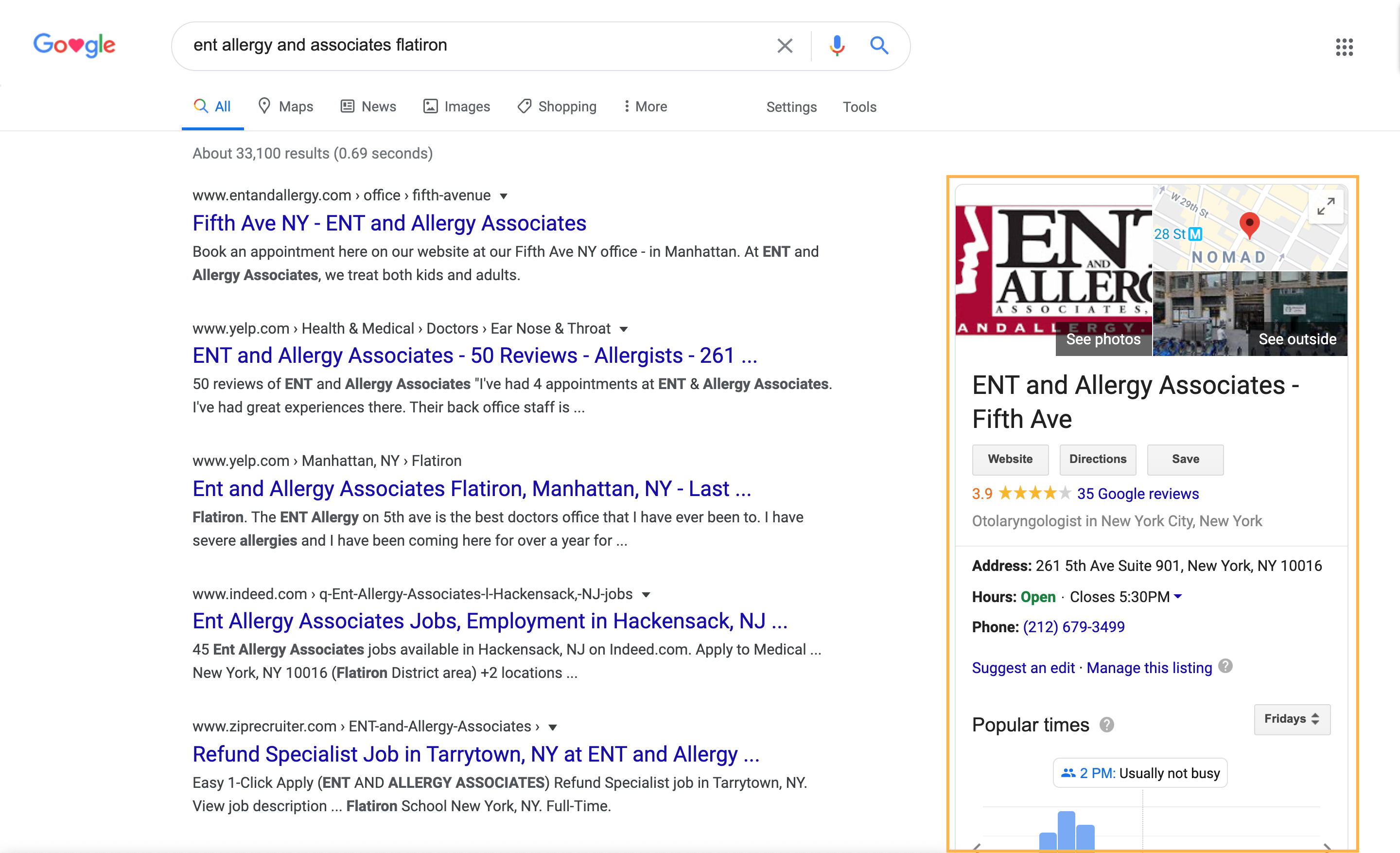 Organic Search Results vs. Paid Search Results - Search engines return two types of results: organic and paid.
Organic search results are the web page links that most closely match the user's search query based on a number of factors determined by the search engine. Some organic results are shown below but other areas of the SERP like the local pack can be organic as well!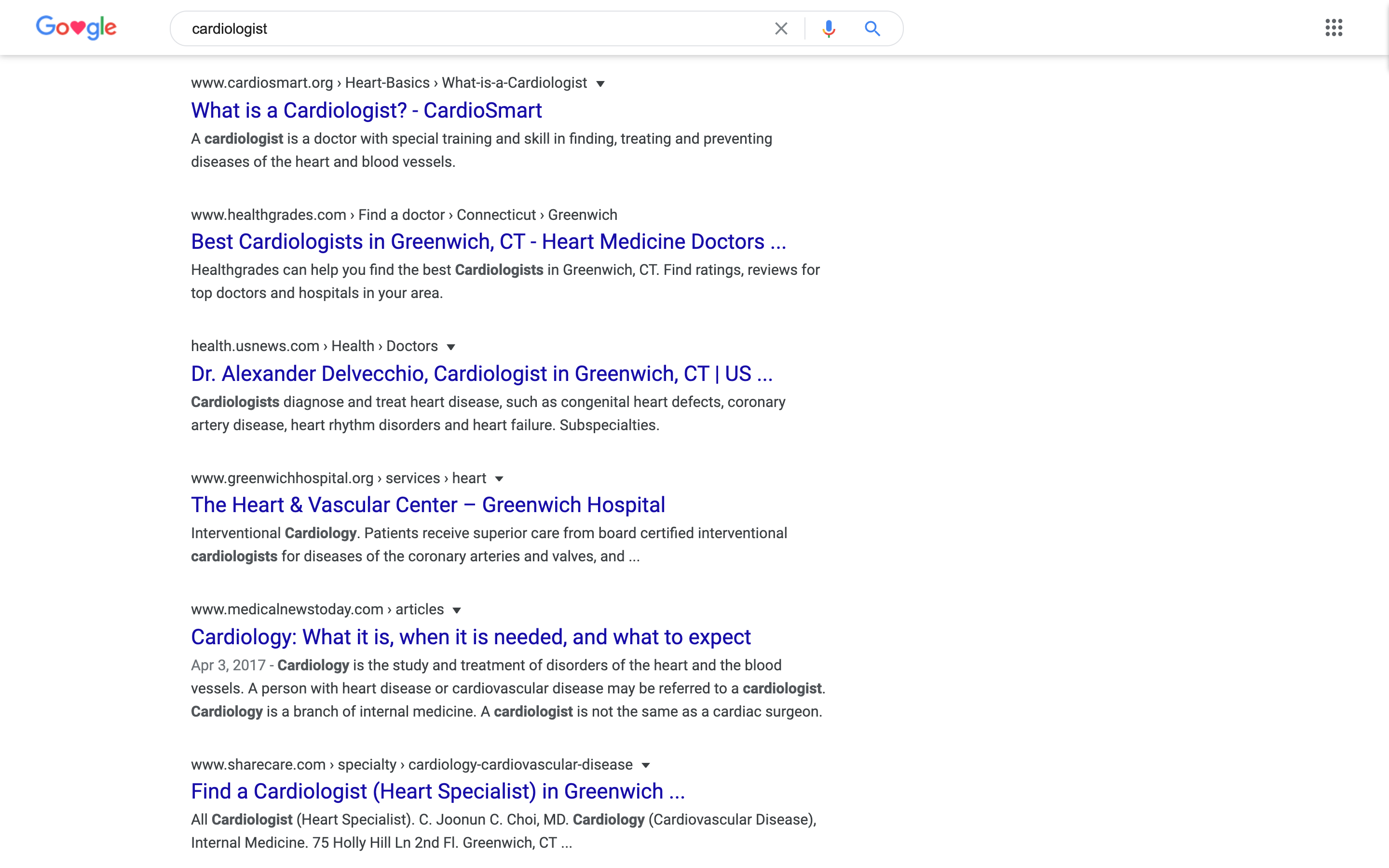 Paid search results (also known as paid ads) are paid for by the web page owner to show up for specific keywords. These results are typically differentiated by the search engine in some way so that consumers can identify which results are organic vs. paid.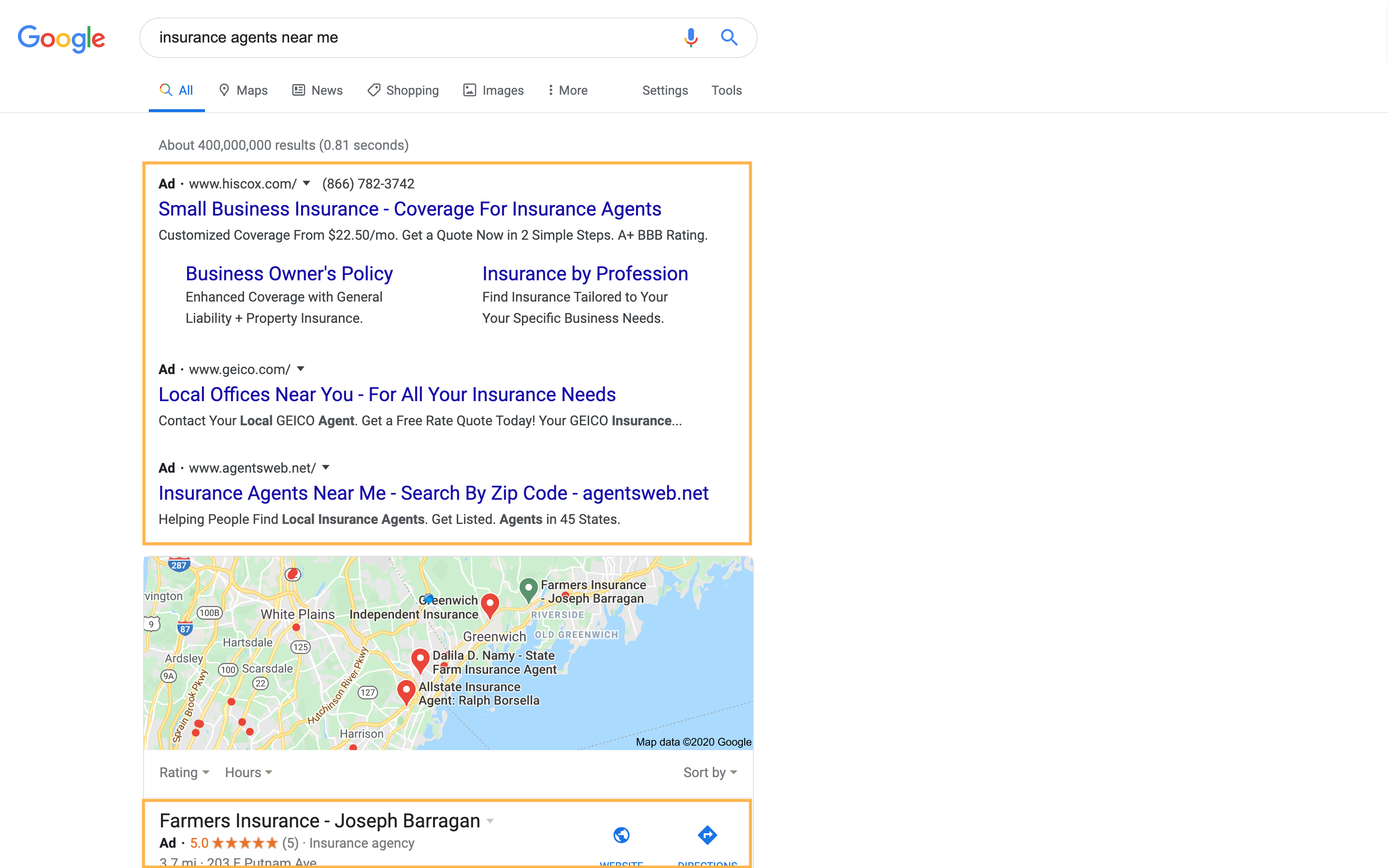 Schema.org Markup - Schema.org is a joint effort (through collaboration of the search engines), to improve the web by creating a structured data markup schema. Web developers can use this universal vocabulary by embedding it in the HTML of a page to communicate to search engines universally. On-page markup helps search engines understand the information on web pages and provide richer search results. You'll learn more about Schema.org in Introduction to SEO .
First-Party Reviews - User reviews that are collected by a business using their own web properties. These reviews are often displayed on a business' owned properties such as their website or app.
Third-Party Reviews - User reviews that are collected on third-party websites such as Google, Facebook, or Yelp.
Daily Quiz Streak:
0
Quiz Accuracy Streak:
0
Question 1 of 3

A local pack typically contains (Select all that apply):

Question 2 of 3

Which of these are reviews collected by a business directly on their owned web properties?

Question 3 of 3

Which of the following are true about Schema.org markup? (Select all that apply)

You're a star! ⭐

You've already completed this quiz, so you can't earn more points.

You completed this quiz in

1

attempt and earned

0

points!

Feel free to review your answers and move on when you're ready.
Sign up for Hitchhikers to start earning points!
If you're already a Hitchhiker, log in to access this content.
Feedback