AI-Powered Search is Disrupting Keyword Search
| Yext Hitchhikers Platform
What You'll Learn
In this section, you will learn:
How AI-powered search fits into the new user journey
The negative impacts of bad search
---
AI-Powered Search in the New User Journey
The user journey is changing, and they are no longer getting links when they search — they are getting direct answers.
But, when users make it to your website or app, often the experience doesn't live up to their expectations.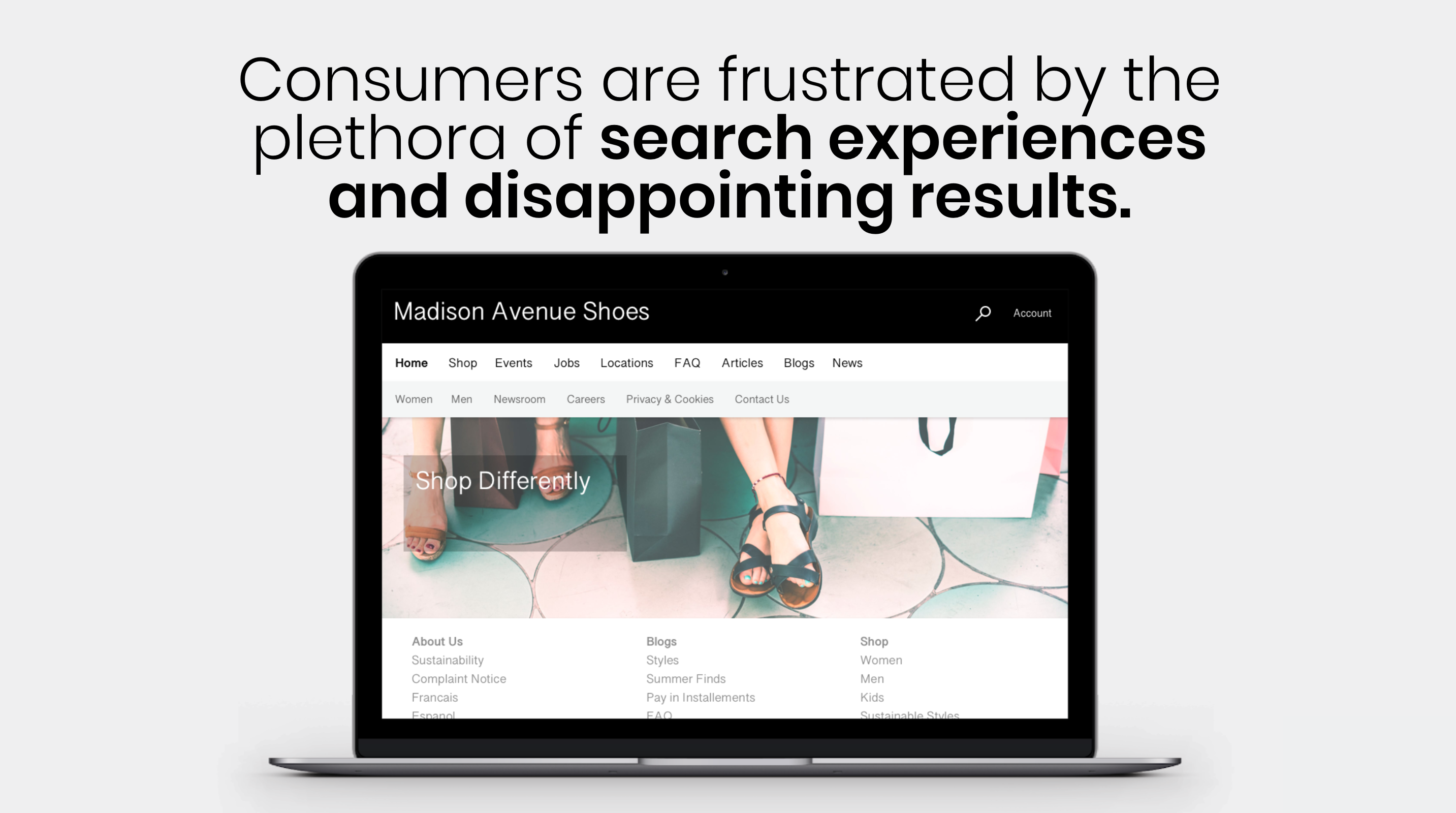 Let's say your friend recommended that you shop at a shoe store and you wanted to find out how much a particular pair of shoes costs. You would probably go to their website and start clicking around, looking for the right page to find this information.
But if it takes you more than a few clicks, you're probably going to give up. You don't want to click around on a bunch of pages, since that's a bad experience. Instead, you want to just ask a question, the same way you can on Google. Unfortunately, you can't do that on most websites or platforms.
So what should you do? What would most users do? They give up.
They bounce back to exactly where they came from.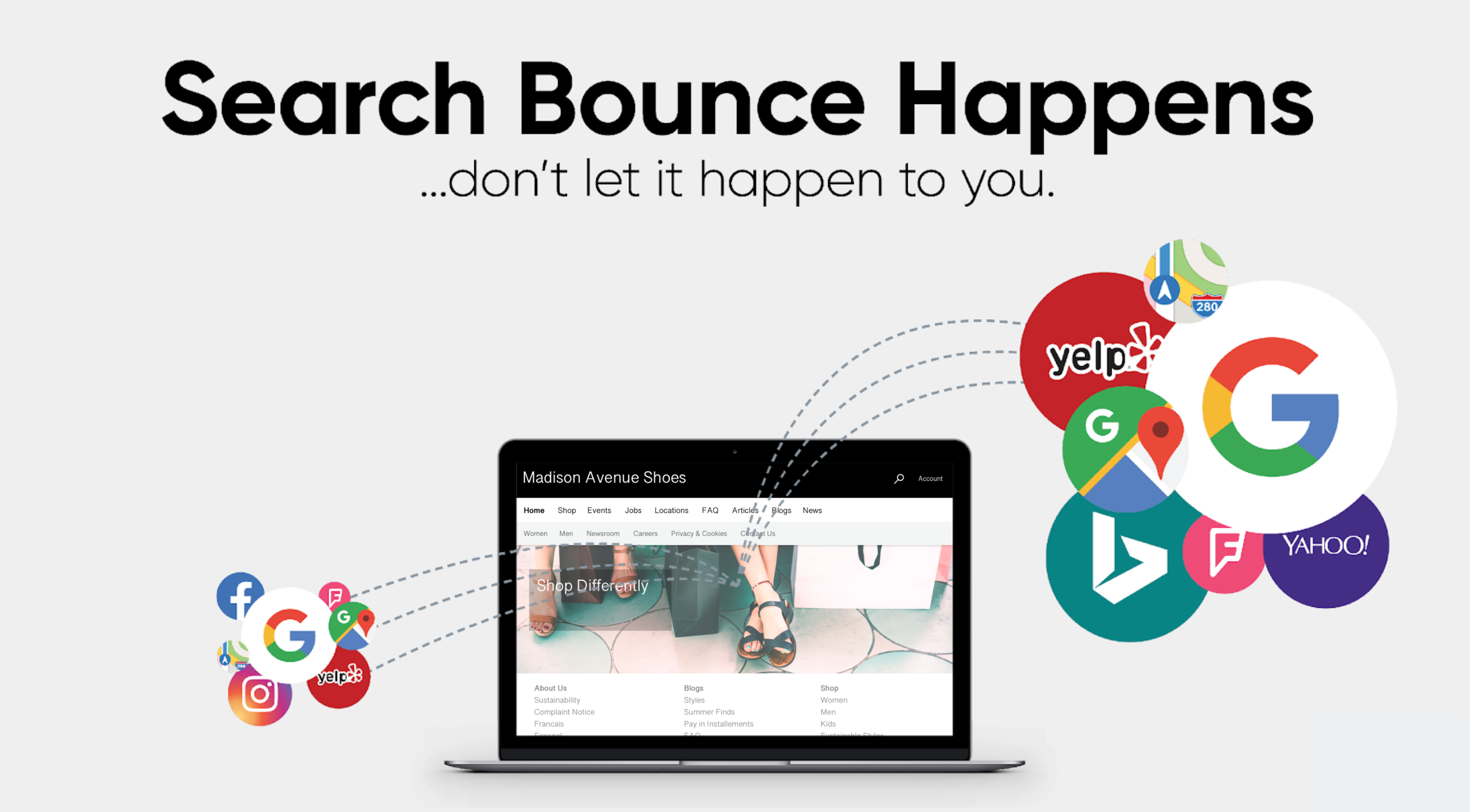 And when they bounce back to a search engine, they could find wrong information or, even worse, one of your competitors.
Bounce rate is important to consider for internal use cases as well. If a user leaves your platform frustrated without answers, they will remember this negative experience. Not to mention, you'll waste time and money answering one-off questions as a result of a high bounce rate. Don't leave your people hanging, they deserve better!
There is a better way than the current search experience. The experience pioneered by modern search engines: just ask a question and get an answer.
On Google, if you ask a question like, "how much are madison avenue canvas sneakers?" You would expect something like this: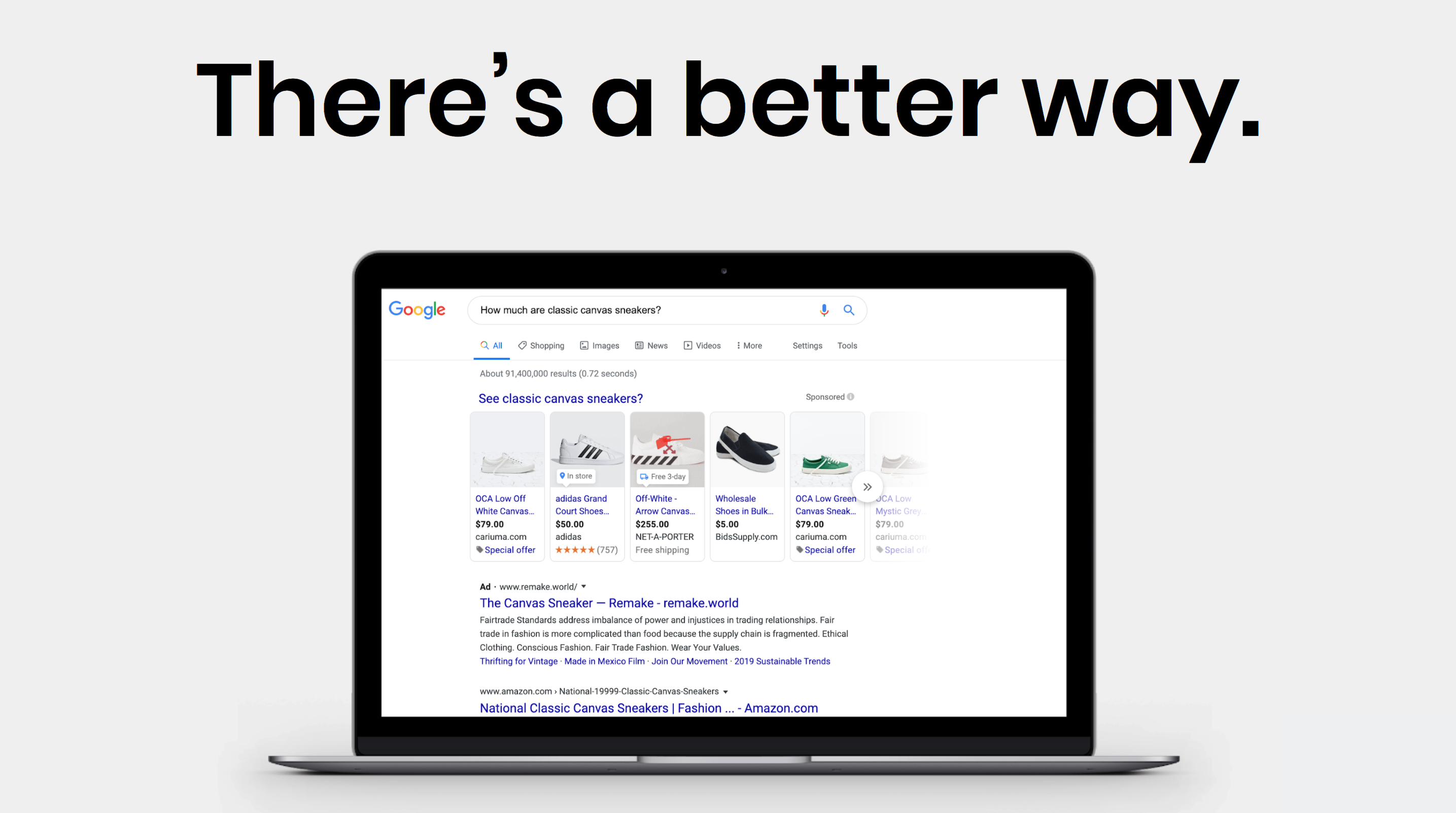 An answer to your question! You just see the price of the sneakers and not a bunch of links you have to browse through.
If you bring this experience to your website, app, web app, or desktop app, people can go straight to any of your owned search experiences and ask questions like they're used to doing on Google, Alexa, and Siri.
Note: Enterprise search does not have an impact on 3rd party search. It only impacts the experience on your own website.
The Negative Impacts of Bad Search
So what is the real downside when you provide a bad search experience? There are three key areas of negative impact:
Poor Conversion Rates - People come to you for answers, not more questions. Users are more likely to bounce back to search if they encounter a bad site search experience.
Increased Support Costs - When people can't find the answers they are looking for, they are more likely to email, chat, or call customer support.
Minimal or No Insights - Understanding user intent is key to providing them with the information they seek. If they aren't searching with complex queries, or you aren't able to capture them, you are missing out on valuable insights.
Daily Quiz Streak:
0
Quiz Accuracy Streak:
0
Question 1 of 3

Which of the following is a negative implication of bouncing off of your website?

Question 2 of 3

True or False: Site search improves 3rd-party search ranking on websites like Google.

Question 3 of 3

Which of the following are negative impacts of bad site search? (Select all that apply)

Soon you'll be your brand's hero! 🎓

You've already completed this quiz, so you can't earn more points.

You completed this quiz in

1

attempt and earned

0

points!

Feel free to review your answers and move on when you're ready.
Sign up for Hitchhikers to start earning points!
If you're already a Hitchhiker, log in to access this content.
Feedback