Key Trends in Search
| Yext Hitchhikers Platform
What You'll Learn
In this section, you will learn:
How consumers are changing the way they search
How these changes are affecting customer behavior
The opportunity these changes in search are creating for marketers
---
Consumer Behavior in Search
Consumers have been retrained to ask questions instead of searching for keywords. They are asking longer, more complex questions as they go through their buying journey. These questions are more precise, which reveals the consumer's intent.
Previously, customers used to search for things like "hotels in Manhattan". Now, they are searching for things like "best hotels in NYC", "affordable hotels in NYC", "best hotels in NYC that allow dogs."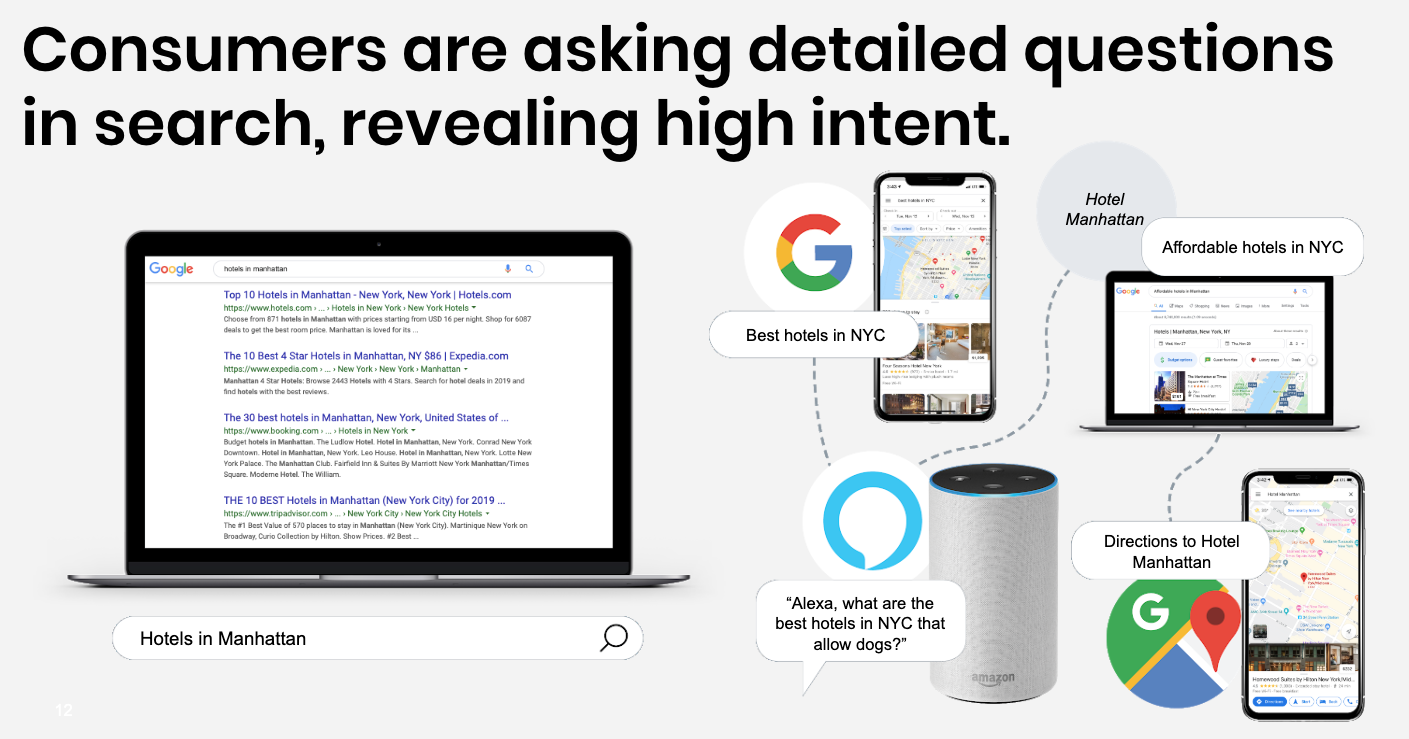 And these questions are being asked all around the web…including on Google, on Alexa and on your website.
This evolution is happening in part because when you ask these search engines more complex and specific questions, they actually understand your question, and they respond to it with an answer right there in the search results.
What Happens After the Search?
Now that we know how customers are searching, the question is what happens next - where are these customers going to find their answers?
We have found across our customer base that search drives 62% of traffic to a brand's website. This means that the majority of consumers going to websites are landing on those websites from search - so it's important that websites are positioned to perform well in organic search.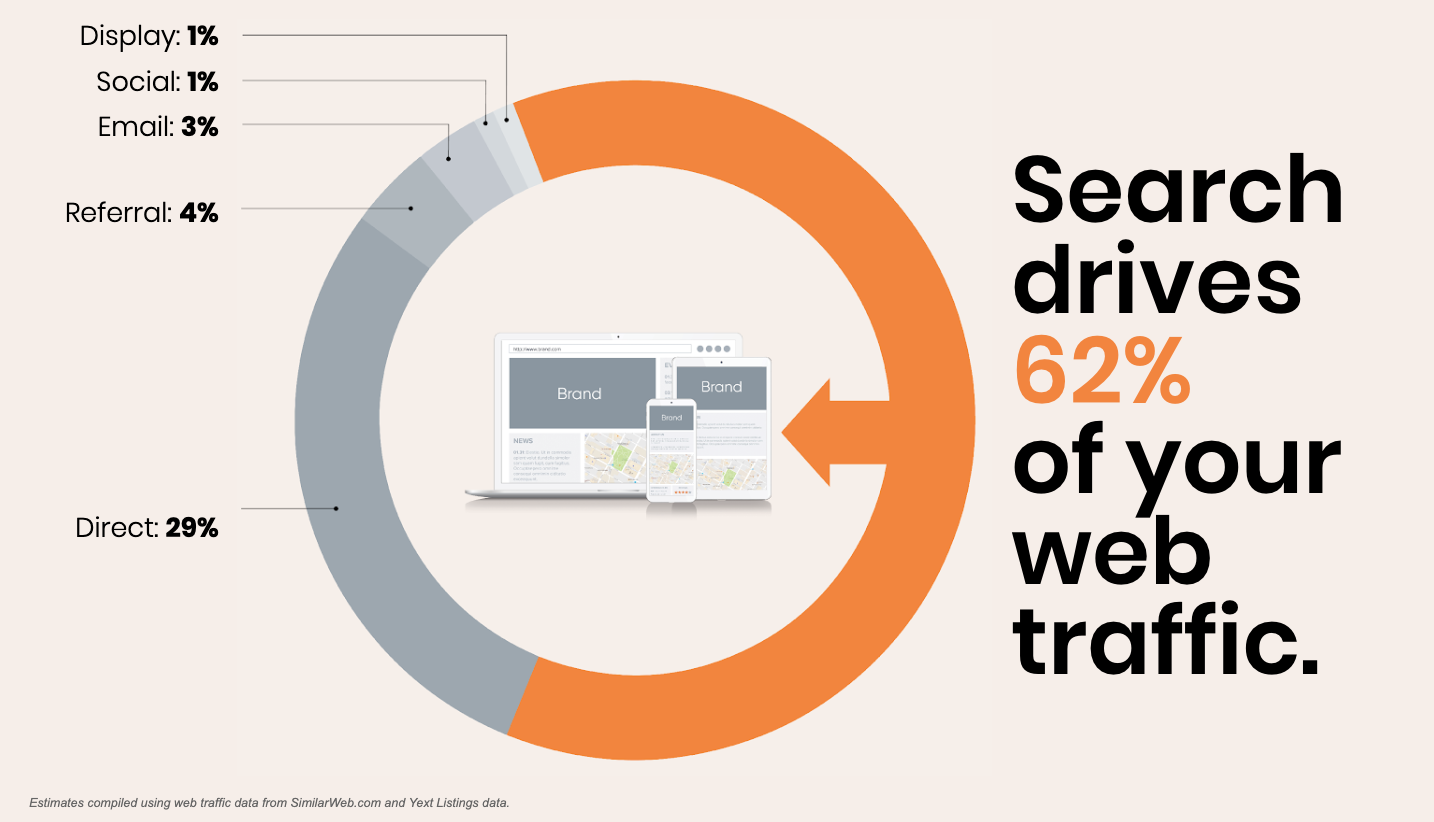 Buying paid ads for these high-intent searches is just not scalable. The only way to optimize for these long-tail keywords is through a scalable technology that builds unique landing pages based on your content. The long-tail is a massive opportunity to capture engagement from searches that are largely built by permutations of facts from your content.
Let's take one search for example:
"Car insurance agent 10011 open now who speaks English"
If your brand was a global insurance agency, your long tail searches would be loaded with every possible combination of the variable search below:
[insurance specialty] X [insurance agent] X [zip code/city/state/nickname] X [hours of operation] x [languages spoken]
When you combine the number of facts/entities you have for these items, this single type of query could easily account for millions of long tail searches! And this isn't even accounting for every other variable your customers could be searching for.
When people ask these intent filled questions in search, they expect to land on clear, specific pages with information that they're looking for.
Just as the searches are changing, so is customer behavior. Consumers now expect to find clear calls-to-action, detailed answers to their search, and seamless experience.
The consequences of not being prepared for this are real. When consumers have a bad experience with your brand in search or on your website, they are likely to bounce and visit another site. This results in a lost opportunity to make a great impression, and possibly a loss of revenue.
Daily Quiz Streak:
0
Quiz Accuracy Streak:
0
Question 1 of 3

Which of the following is NOT a current trend in search?

Question 2 of 3

True or False: Short queries convert at a better rate than long complex queries.

Question 3 of 3

Consumers expect to find:

Climbing that leaderboard! 📈

You've already completed this quiz, so you can't earn more points.

You completed this quiz in

1

attempt and earned

0

points!

Feel free to review your answers and move on when you're ready.
Sign up for Hitchhikers to start earning points!
If you're already a Hitchhiker, log in to access this content.
Feedback