How Yext Helps You Optimize Your Review Response
| Yext Hitchhikers Platform
What You'll Learn
In this section, you will learn:
Introduction to review response
Introduction to Yext's Review Response functionality
Introduction to Yext's Review Response publisher network
---
Introduction to Review Response
Review monitoring helps you to identify customers that have had poor experiences. Review response gives you the capability to actually reach out to those customers and improve the experience with your brand. This has major benefits including an increased customer satisfaction, competitive differentiation, better brand reputation, and an increased star rating.
For more information on the importance of review response check out the Introduction to Review Response Unit .
Yext's Review Response functionality
When it comes to review response, each organization has different structure and processes. Yext provides flexible tools and functionality so that regardless of how, where, and when you want to respond to reviews, you have options.
In-platform Review Response
Yext provides a single centralized platform to respond to your reviews from around the web. This helps save time and provides organizational features such as filtering, sorting, notifications, dashboards, and more.
On top of having a single platform, Yext also provides multiple tools to respond to reviews varying from a simple manual response, to more advanced functionality such as templated responses or intelligent responses that leverage sentiment analysis.
Other Review Response Capabilities
In addition to response in the Yext platform, many organizations want increased flexibility to respond to reviews on mobile devices or in their own platforms.
Response on mobile
Using the Knowledge Assistant, your franchisees, local managers, and other local users can respond to reviews on the go using their phones.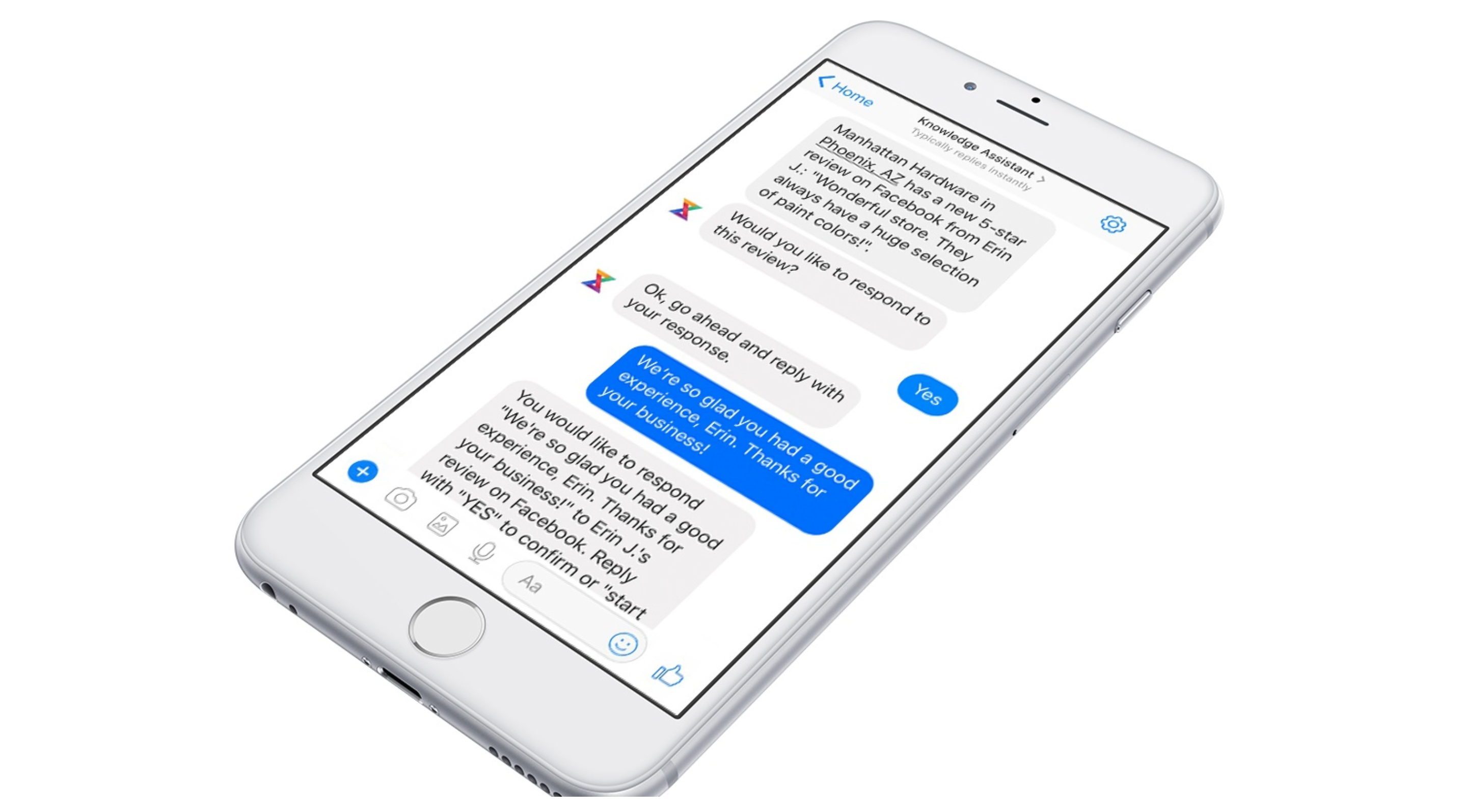 Response on your own platform
Yext's APIs allow organizations to respond to reviews in their existing platforms.
Yext's Review Response Network
Users can leverage the Yext platform to respond to a number of publishers in the Publisher Network. These vary depending on a number of factors including geography and industry, but Yext's Data Partnerships team is constantly looking to increase the network of publishers that Yext can respond to reviews on, and deepen the integration with current publishers.
These publishers include:
Google
Facebook
Yelp
First-Party (your own website)
Trustpilot
Yell
MeinungsMeister
WhereTo?
GoLocal
WebMD
Booking.com
And more
Daily Quiz Streak:
0
Quiz Accuracy Streak:
0
Question 1 of 3

Which method of review response is available through Yext?

Question 2 of 3

Where can you find the latest information on publisher functionality?

Question 3 of 3

True or False: Yext's Data Partnerships team is constantly looking to increase the network of response publishers.

A Hitchhiker in the making! 🔥

You've already completed this quiz, so you can't earn more points.

You completed this quiz in

1

attempt and earned

0

points!

Feel free to review your answers and move on when you're ready.
Sign up for Hitchhikers to start earning points!
If you're already a Hitchhiker, log in to access this content.
Feedback