Ready to be your brand's hero?
Sign up to become a Hitchhiker and build skills that will enhance your career, get access to exclusive Yext resources, and be your brand's hero by driving consumer engagement.

If you're already a Hitchhiker, log in to access this content.
App Logs
| Hitchhikers Platform
What You'll Learn
In this section, you will learn:
How to navigate API logs
Filtering logs by endpoint or status code
Exporting logs
---
Yext logs each request made to the Knowledge API and stores it in your Developer Console for 30 days. Note that at this time we do not store logs for requests made to the Live API. Logs make it easy for you to troubleshoot API requests and confirm the data that is being passed to or from Yext via the API.
To view logs for an App, navigate to the Developer Console, locate the App you would like to inspect and select View App Logs.

This can also be accessed from the App Details Page by selecting View Logs on the lower left-hand sidebar of the details screen.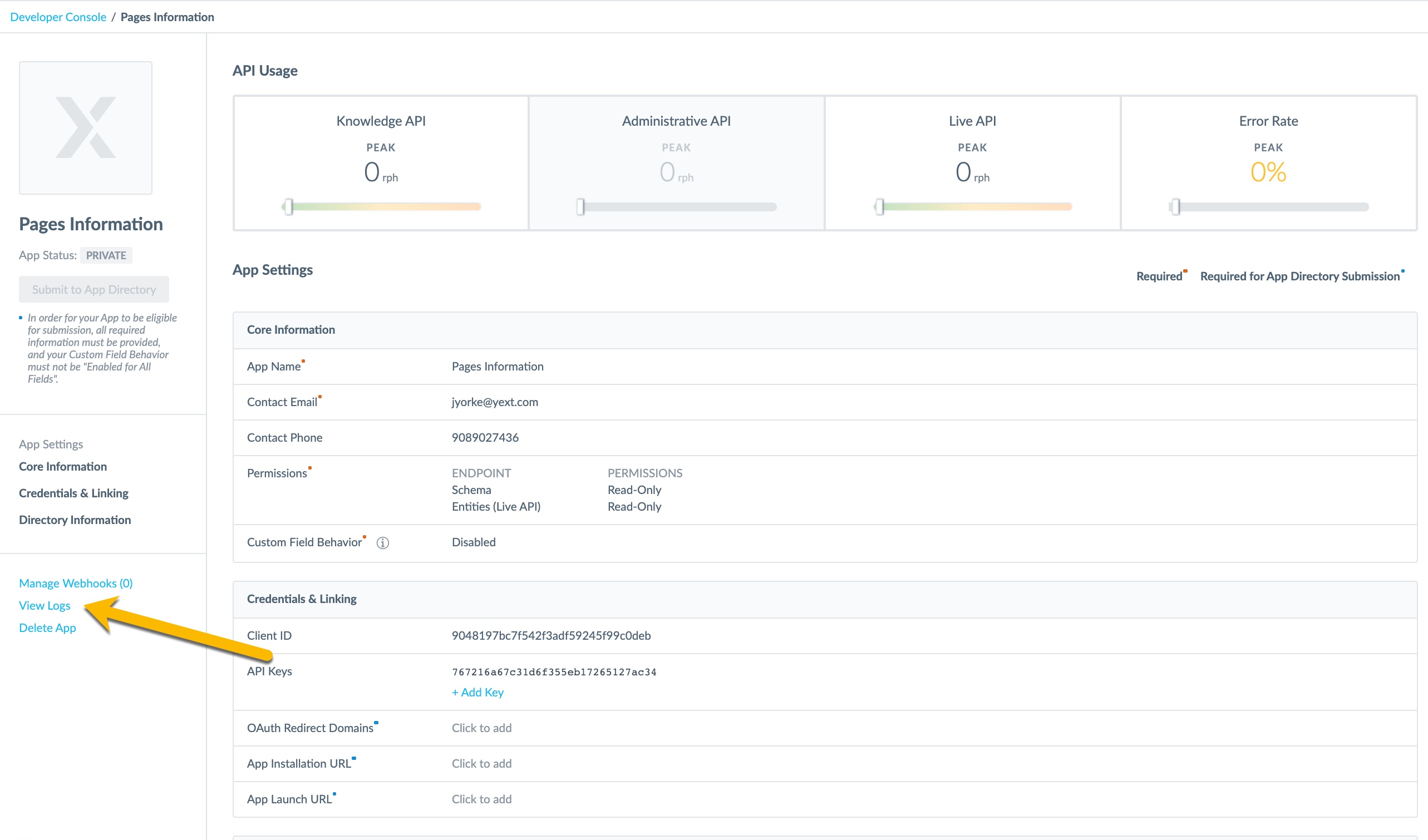 You can use filters to review requests made to a specific endpoint, or requests that returned a specific status (e.g. "200" success code) by using the filters on the left hand side of the page. You can expand the details for each call using the Expand button to the right, and you can export all of the logs by selecting the Export button.
Tip
If you know the UUID (Universally Unique Identifier) of your request, you can also use the search bar at the top to locate the specific request.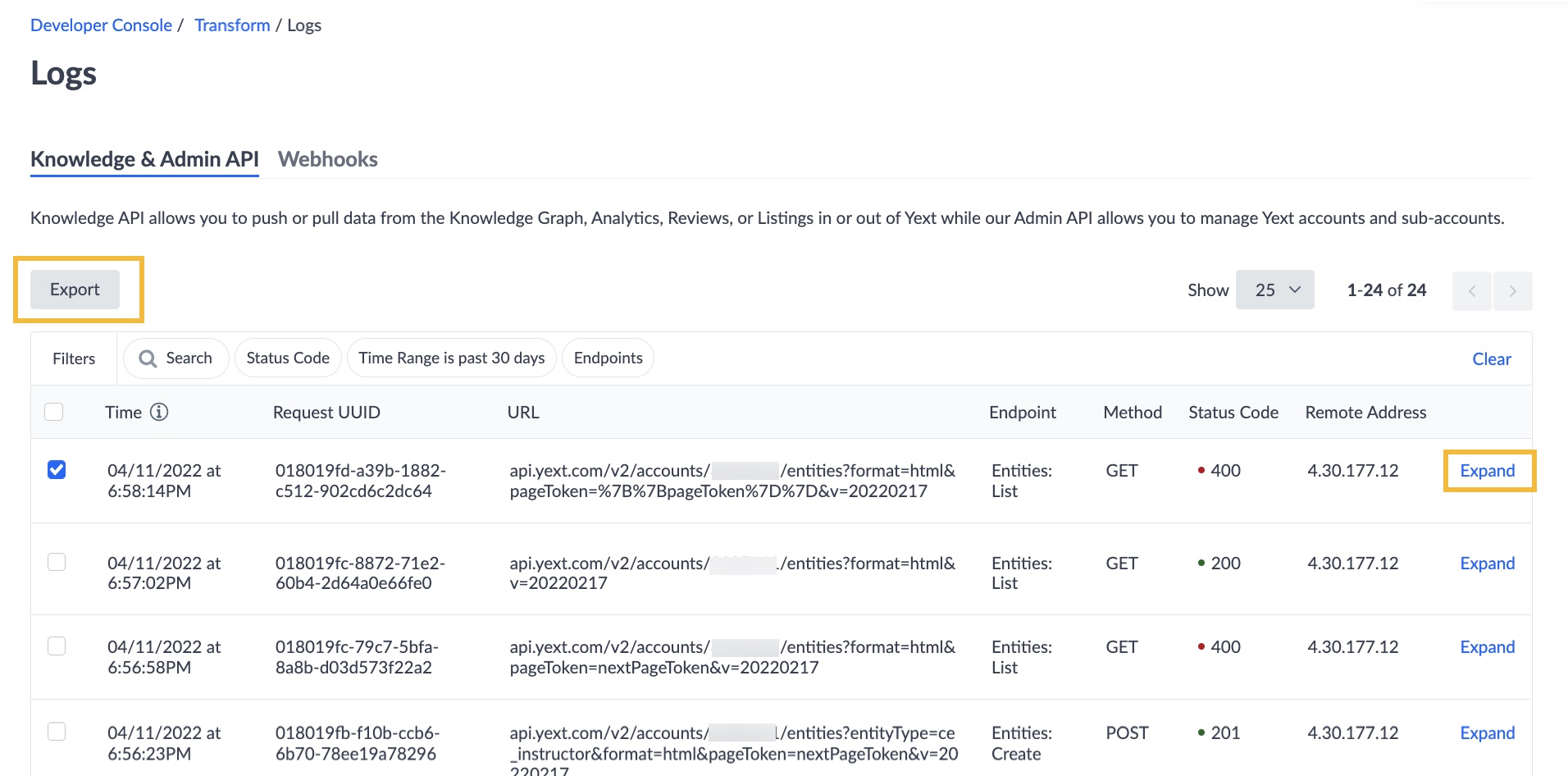 Daily Quiz Streak:
0
Quiz Accuracy Streak:
0
Question 1 of 2

Is it possible to see my App Logs from 3 months ago?

Question 2 of 2

Does Yext store API requests from the Live API?

Soon you'll be your brand's hero! 🎓

You've already completed this quiz, so you can't earn more points.

You completed this quiz in

1

attempt and earned

0

points!

Feel free to review your answers and move on when you're ready.