Google Place Actions
| Yext Hitchhikers Platform
Google's Knowledge Card is one of the most prominent areas where consumers can engage with your business. For restaurants, this side panel features a prominent blue "Order Online" CTA where your consumers can convert into paying customers on Google Search or Maps.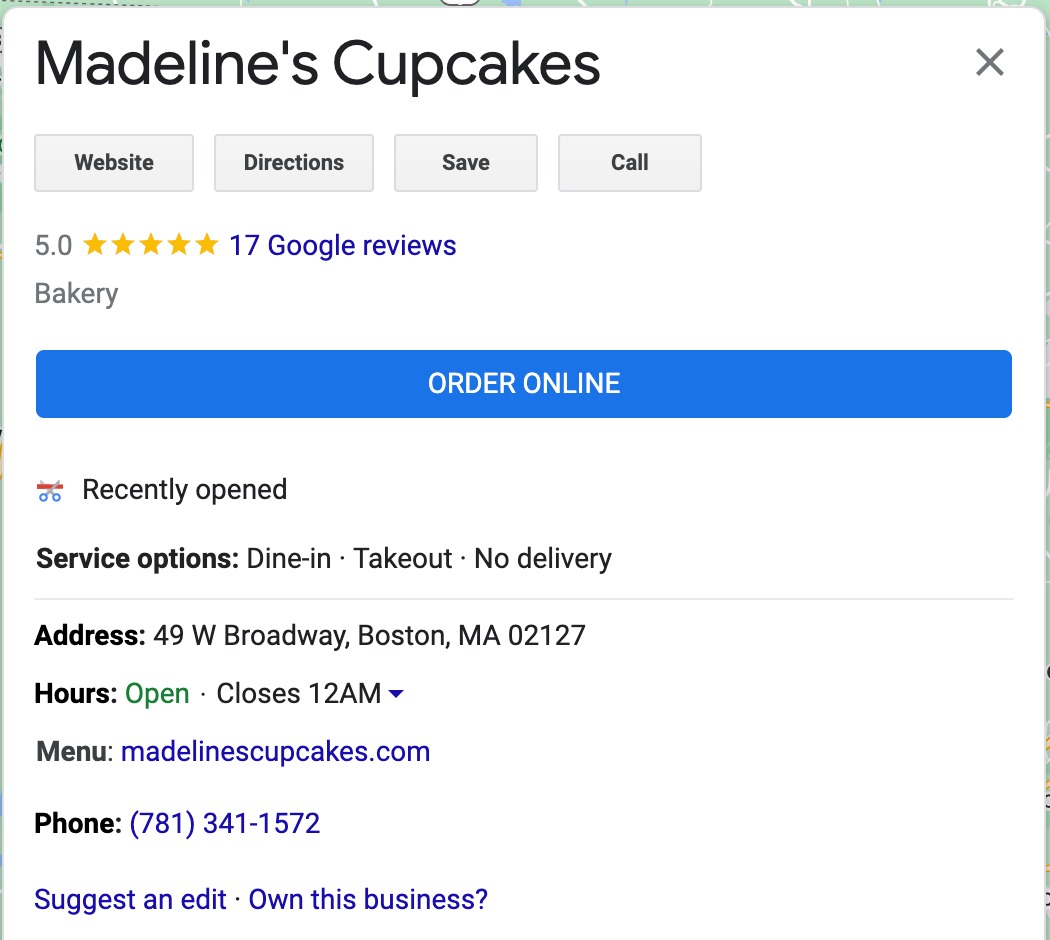 After consumers click on this CTA, they will be redirected to your food.google.com ordering experience where you can configure two types of links which are known as Food Place Actions:
Pickup URLs (FOOD_TAKEOUT)
Delivery URLs (FOOD_DELIVERY)
These Place Actions can either be your restaurants' first-party ordering link or various third-party food platforms such as UberEats and DoorDash.
Note: Yext does not interface with third-party food providers. Check out Google's help articles on accepting orders from third-party providers or removing third-party links .
Why Restaurants Should Use Food Place Actions
With Listings, you can now power your restaurant's first-party links with the following benefits:
Surface the conversion-driving, blue "Order Online" CTA (for restaurants that previously did not have this configured)
Remove ambiguous warnings like "May offer pickup" and "May offer delivery" that cause uncertainty about ordering availability
Boost confidence in your listing's accuracy for your customers and for Google, which may improve your listings' rank on Search and Maps
Leverage Food Place Actions in Yext
Navigate to your entity in Content and:
Add your Pickup link to the Order URL field
Add your Delivery link to the Delivery URL field
Allow your Listings to sync and wait for customers to order online with your first-party Place Action links!
Feedback