Conversion Tracking Overview
| Yext Hitchhikers Platform
What You'll Learn
In this section, you will learn:
An overview of Conversion Tracking
An understanding of the two types of conversion actions
Considerations when developing your conversion actions
---
Overview
Conversion Tracking enables you to track the clicks and conversions that can be attributed to your Listings, Pages, and Search experiences. When setting up Conversion Tracking, you can determine which customer actions constitute a conversion.
This allows you to understand the value of Yext, and the various Yext-powered customer facing experiences a user touches during their search journey.
Types of Conversion
Conversions from Listings can be tracked based on certain kinds of clicks, while conversions from Pages and Search can be triggered using a Javascript tag. Below is more detail on the two conversion action triggers:
Click-Based
Click-based conversion actions count a Conversion whenever a certain Click occurs. For example, you can consider every Driving Direction click to be a Conversion, or every Mobile Click-to-Call.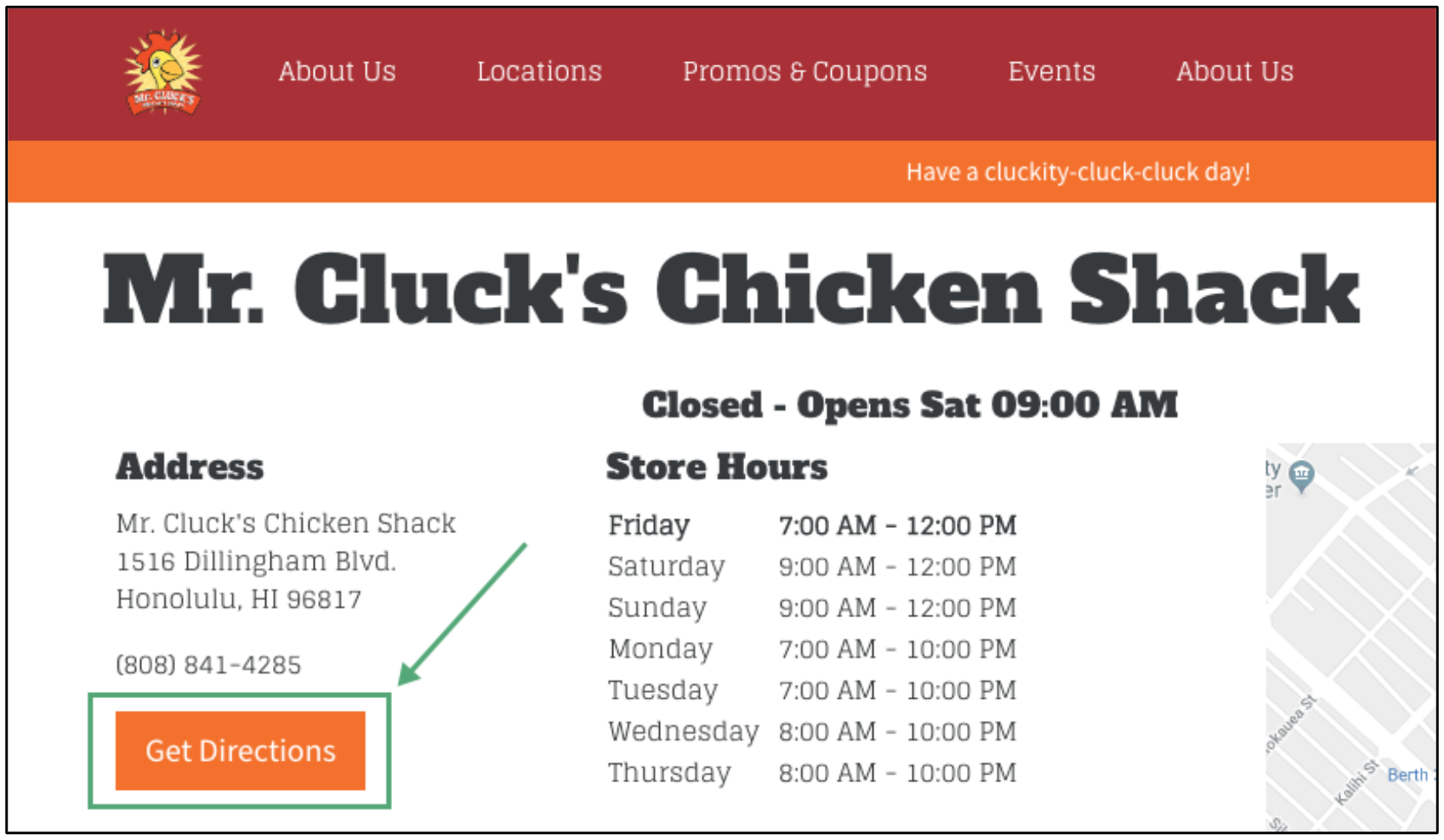 Tag-Based
Tag-based conversion actions count a Conversion anywhere you are able to install the corresponding Javascript tags. These Conversions are attributed to Clicks that occurred earlier in the customer journey on Yext Pages, Search, and Knowledge Tags. For example, if a user clicks to your Yext-powered pages from Google, then clicks to place an order on your Page, and then completed a purchase on a non-Yext page, we will count those two clicks leading up to the conversion, and the final conversion if the Tag is installed on the order confirmation page.
Conversion Tracking Strategy
As a business, your ultimate goal is for customers to choose your brand in search. And the way customers choose is through a click. As you saw above, those can be clicks on your business listings, entity pages, or even your main website. So it's important to track how many clicks you're generating to understand how successful your brand is in search, and what value you're realizing from your Yext investment.
When thinking through these options and deciding what to track, think about the goals of your customer journey. What actions are you driving your customers towards with the help of Yext products?
For example, when looking at a brand's website, what seem to be the major calls to action? What goals are you trying to drive site visitors towards?
Some easy examples include:
Contact Us
Call Now
Driving Directions
Download App
Order Now
RSVP
Book Now
Make a Reservation
Many times, one action can lead to another in the sequence of the customer journey. When looking at which conversions to track, you want to focus on the final goal in the sequence.
For example, if clicking "driving directions" on Pages takes you to Google Maps, where you can also click "driving directions", then focus on the final Google Maps driving directions click, since that is the deepest part of the customer journey.
Additionally, if visitors who call usually follow-up by requesting driving directions, then don't bother to track mobile clicks-to-call.
Scoping
It's best to start with a couple conversion actions and add more later (don't try to implement everything). Start with the most important 1-3 conversion actions. For example, focus on "Online Order" or "Request a quote"- whatever the primary conversion action is.
Driving Directions will apply to pretty much all customers and it's easy to set up, so that is a good place to start.
We recommend adding one tag-based conversion action (for e-commerce, etc.), and at least one listings-related click-triggered conversion action (e.g. Driving Directions).
The next unit will walk you through all of the steps to create these conversion actions.
Daily Quiz Streak:
0
Quiz Accuracy Streak:
0
Question 1 of 2

Which of the following is an example of a click-based conversion action? (Select all that apply)

Question 2 of 2

What is the difference between click and tag based Conversion actions? (Select all that apply)

You're out of this world! 🌎

You've already completed this quiz, so you can't earn more points.

You completed this quiz in

1

attempt and earned

0

points!

Feel free to review your answers and move on when you're ready.
Sign up for Hitchhikers to start earning points!
If you're already a Hitchhiker, log in to access this content.
Feedback