Built-in Card Types
| Yext Hitchhikers Platform
We have a number of built-in card types than can be easily added to Search. The cards included in the theme have a naming convention of: [commonEntityTypeName]-[description]. View the built-in Theme cards by navigating to themes > answers-hitchhiker-theme > cards > [[card name]] in the Pages Code Editor.
We also have "multi-language" versions of each built-in card type prefixed with "multilang-". These are already preconfigured for translations. If you are just building a single language English experience, we recommend that you use the standard cards. If you are building a multi-language experience, you should definitely take advantage of the multi-language cards for translations. You can learn more about how to build multi-language experiences in the  Multi-Language Search module .
Below we'll provide a screenshot of each card type so you can visualize what they look like out of the box. The multi-language version of the card will look similar to the standard card with capability for translations. These visuals are meant to help you determine which built-in card is best for you to use with each vertical, either as-is or as a starting point to customize.
Standard
standard

FAQ Accordion
faq-accordion

FAQ Accordion Wrapped

FAQ Accordion Expanded

Document Standard
document-standard

Link Standard
link-standard

Location Standard
location-standard

Professional Location
professional-location

Financial Professional Location
financial-professional-location

Professional Standard
professional-standard

Job Standard
job-standard

Event Standard
event-standard

Menu Item Standard
menuitem-standard

Product Prominent Image
product-prominentimage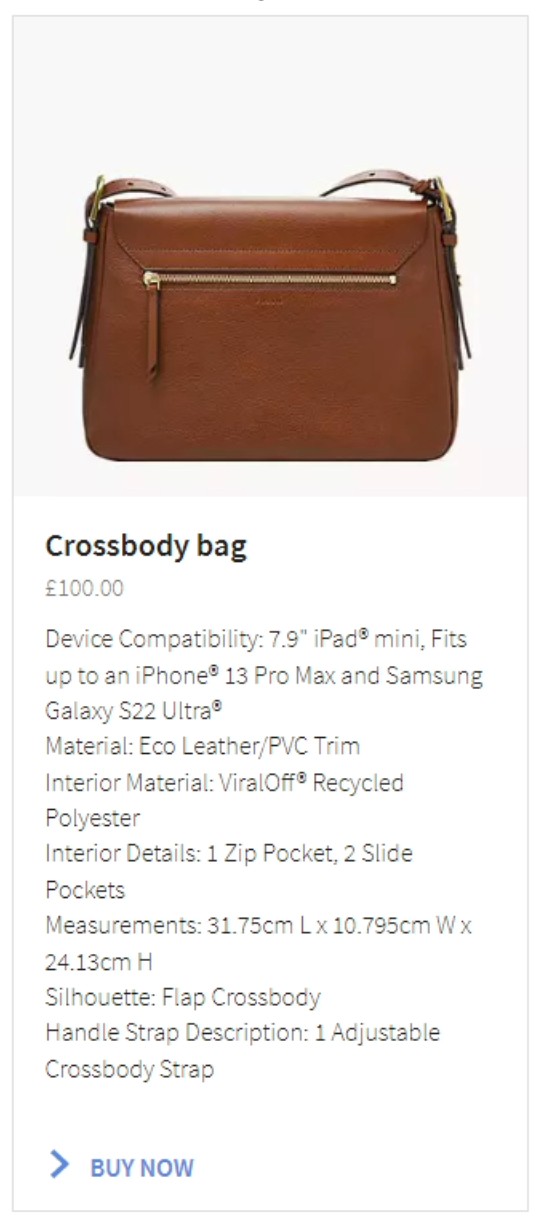 Product Prominent Image Clickable
product-prominentimage-clickable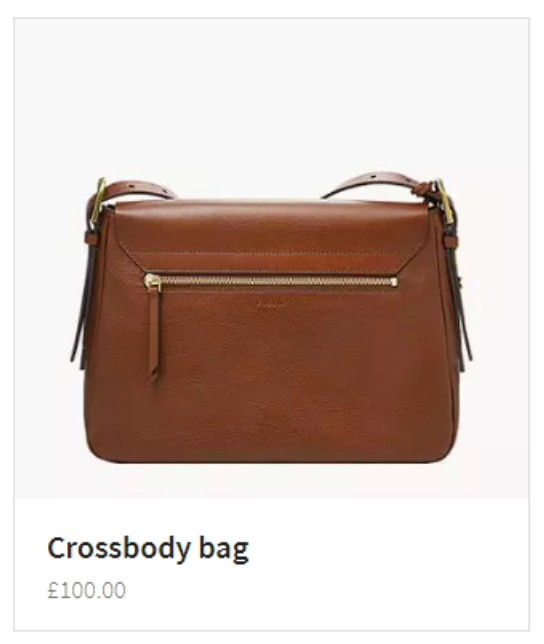 Product Standard
product-standard

Product Prominent Video
product-prominentvideo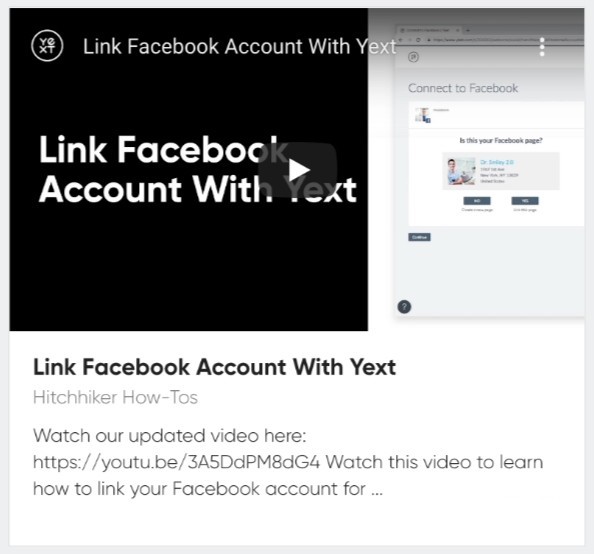 Feedback