Search Log Details Page
| Yext Hitchhikers Platform
The Search Log Details page is a log-level view of an individual search, search metadata, and the results that were returned (and why). The various sections are broken out below.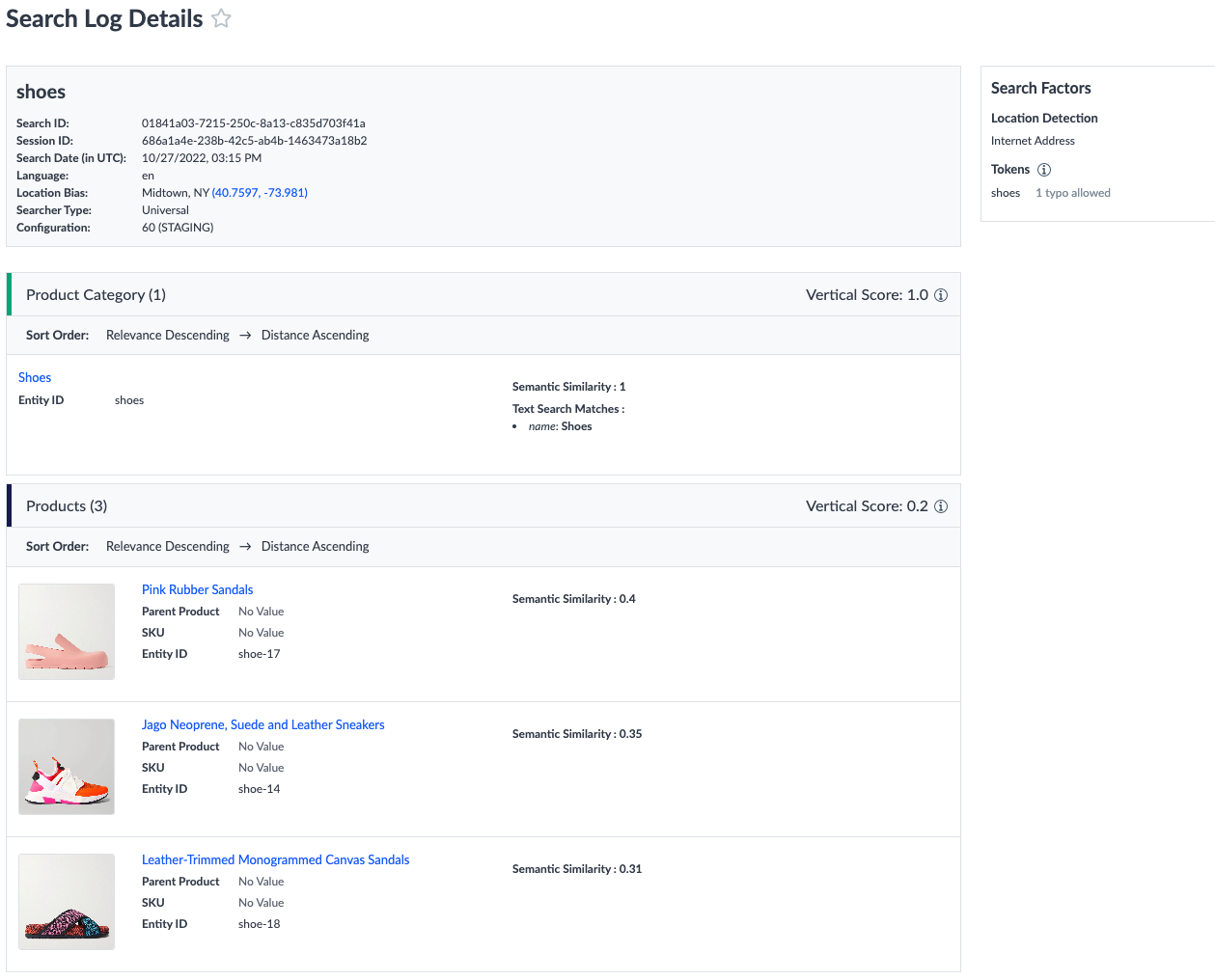 Search Metadata
At the top of the Search Log Details page, the search metadata shows the following attributes:
Search-Level Search Factors
Search Factors can be found to the right of the Search Metadata and outline search-level search factors, those that were applied to the whole search.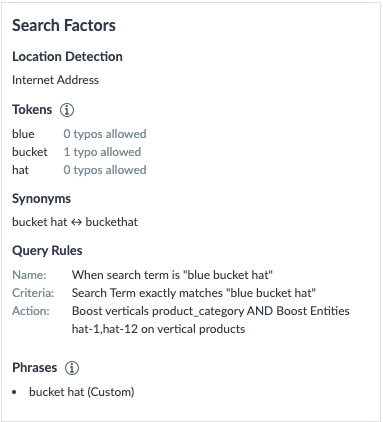 We show the following attributes in Search Factors:
Vertical-Level Search Factors
Vertical score is indicated in the top-right corner of each vertical in the results and indicates the vertical's relevance to the query.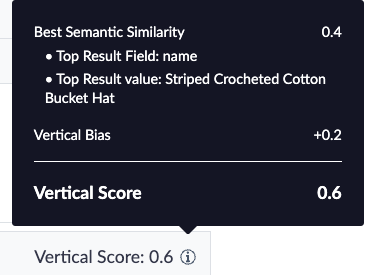 We show the following attributes in the Vertical Score tooltip:
Entity-Level Search Factors
The results section of the Search Log will tell you why each entity was returned, its similarity to the query, the entity sorting order within the vertical, and more.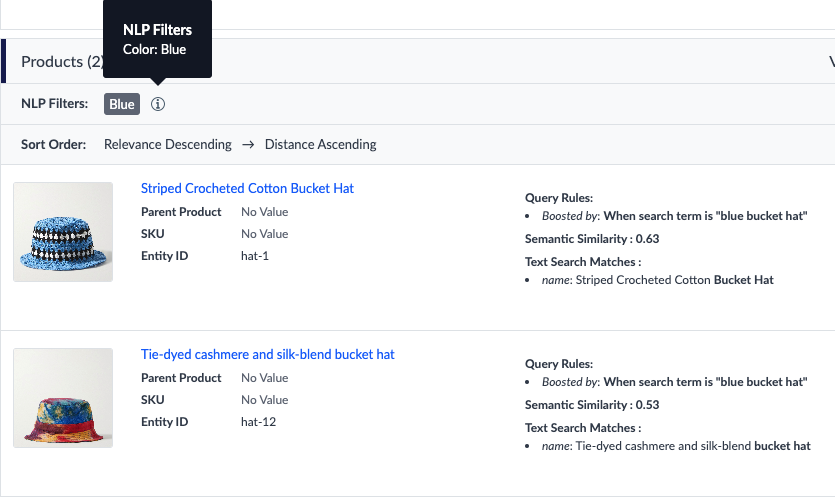 We show the following attributes in the entity-level search factors:
Feedback